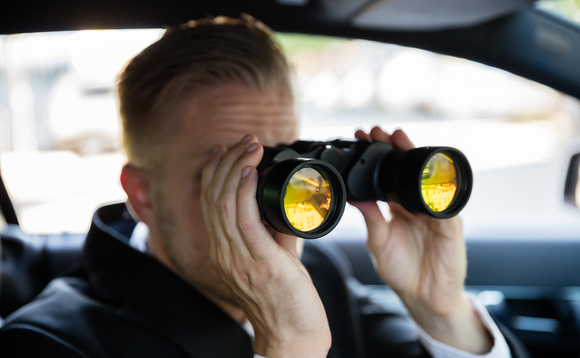 Gone are the days when you need to take photos until you'd filled the strip, take it to the chemist for processing only to discover that half of them are blurry.
Indeed, take a photo with your iPhone or iPad today and you can instantly see if it is the magic shot. You can adjust the brightness, sharpness and colour saturation.
But it also includes the location of where the photo was taken and this, under certain circumstances, can be troublesome.
Now I don't want to sound paranoid and I certainly don't advocate removing the location data completely. This information is very useful for you because it allows Photos to show you stuff like this…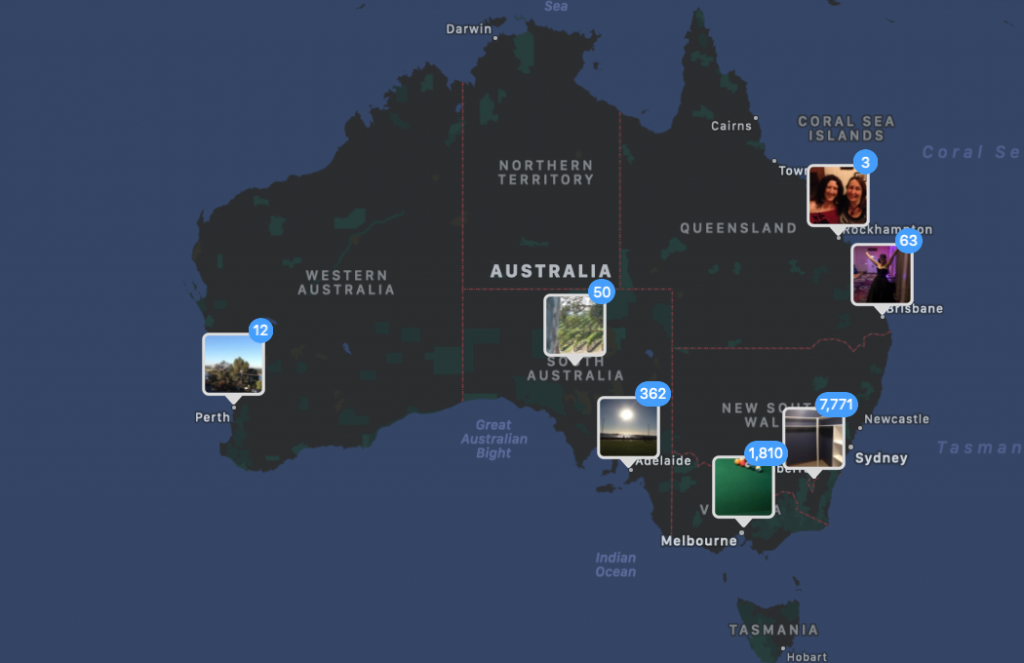 But when you share a photo online, in email, on Facebook or on something like eBay, the location data can give unscrupulous people all the info they need to find you, the thing you are selling or where your kids live or go to school.
Thankfully, it is easy to fix and once fixed you don't need to worry ever again.
First, let us have a look at your photos in the Photo application and see what secrets they are revealing. :-0
Open Photos
Pick a photo that you know you took with your iPhone or iPad.

Now, click on that photo just once and drag it to the desktop of your Mac.

Click on the photo just once, go to the File menu and choose Get Info (or right mouse click and choose Get Info)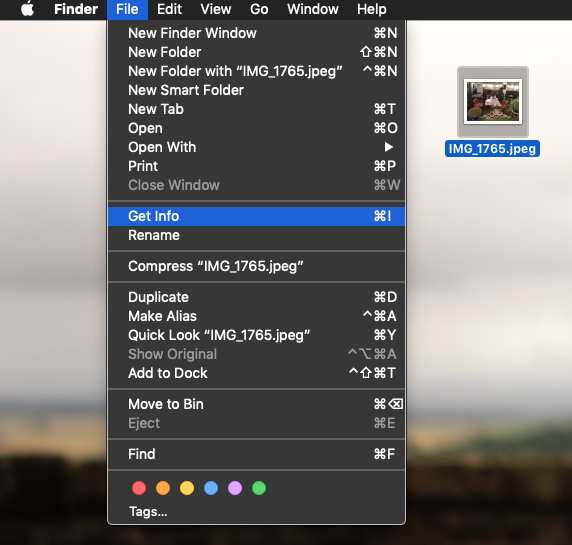 Now you will notice that at the bottom of the More Info heading there are Latitude and Longitude numbers and these can be pasted into google to show anyone where this photo was taken.
Now this is not a worry if it is a public place… but more of a worry if it is a picture of your new diamond necklace taken at home.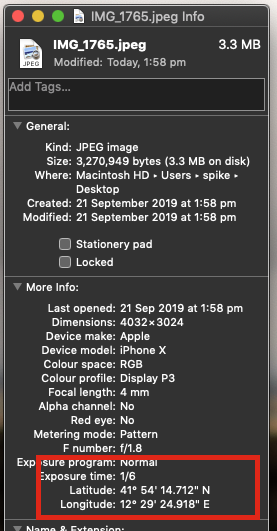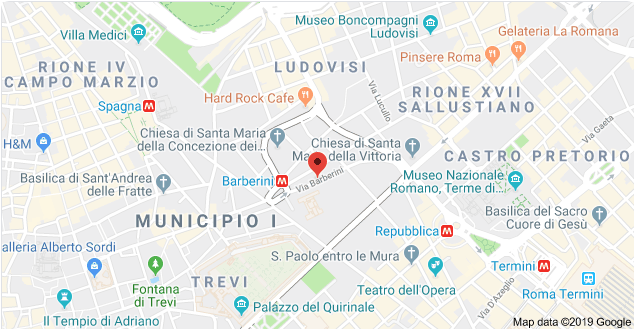 So… how, I am sure you are bug eyed to know, do we stop this from happening?!
Well, fortunately it is very easy.
While in the Photos application, click on the Photos menu and choose Preferences.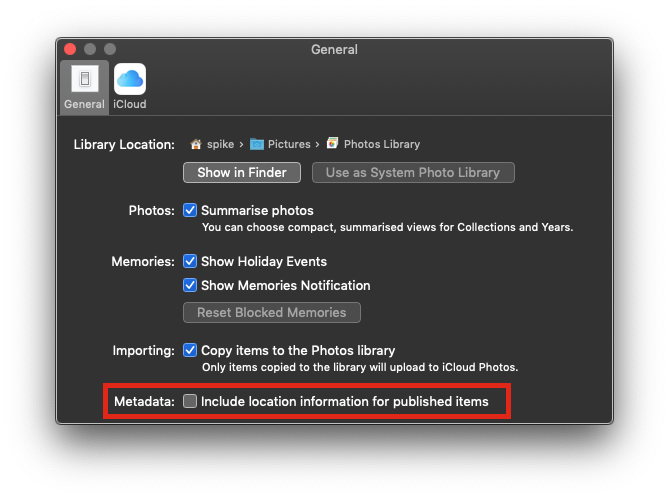 Click on General and uncheck Include location information for published items.
Now, if you repeat the process we mentioned earlier (dragging the photo to the desktop…) you'll notice the Latitude and Longitude info is gone.
Easy!