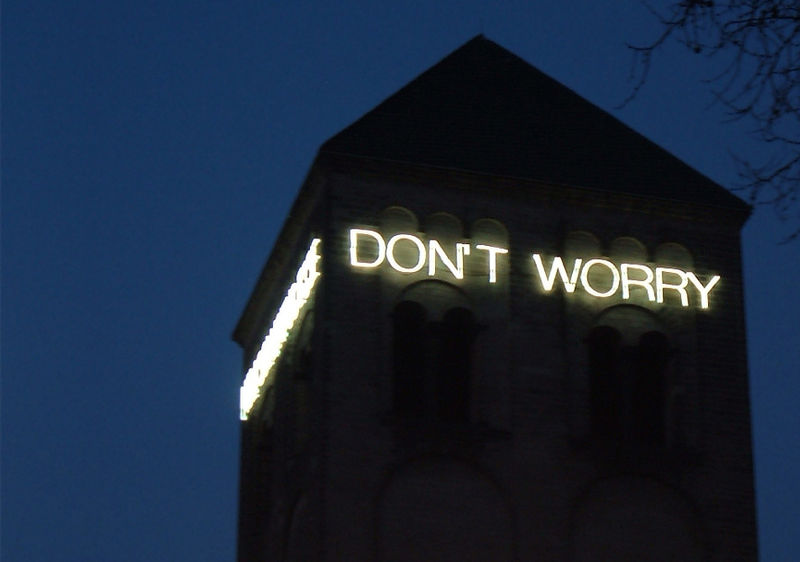 Behind Time Machine's very simple interface lies a very clever little bit of software. However one of its features causes a great deal of confusion.
Every now and then a dialog box pops up telling you that it is deleting your old backups.
Understandably this produces waves of panic and streams of cold sweat among users and they reach for the phone.
But it's ok- don't worry. This is actually a feature and the software is just being polite – and a little cryptic – letting you know that its making room on your disk.
One of the clever things about Time Machine is- all things being equal- it never needs to be touched or the hard disk replaced as it is self regulating.
I don't want to nerd you out but here is a quick run down how it works and why, sometimes, it flashes up that worrying dialog box.
Once Time Machine is activated it backs up everything on your mac- and I do mean everything.
An hour later the software looks at what might have changed and backs up only those files. It repeats this every hour and will do until the cockroaches take over the earth.
After a while the hard disk has 24 back ups for every day and so in a week you will have a total of 168 backups- one big and others small.
At some point the hard disk will be as full as a Centipede's sock draw and it needs to make room.
To make this room the software goes all the way back to the beginning and removes some of the hourly backups from day 1.
And this is when the panic and the phone calls start.
But please, safely ignore it in the knowledge that it's perfectly normal and your files are safe. Better still you can turn the warning off in system preferences (I always do) because really not knowing is best and checking your backups every now and then is good enough.
This is how to turn off that message.
1. Click on the Apple menu and choose System Preferences
2. Click on the Time Machine icon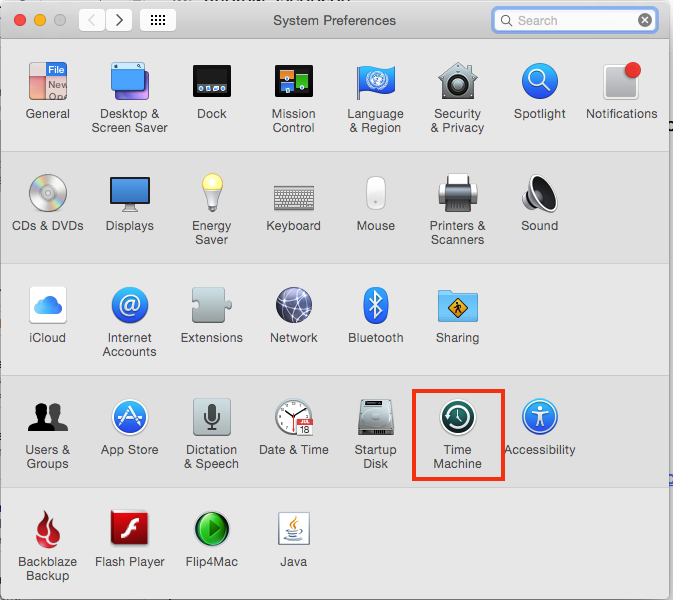 3. Click on Options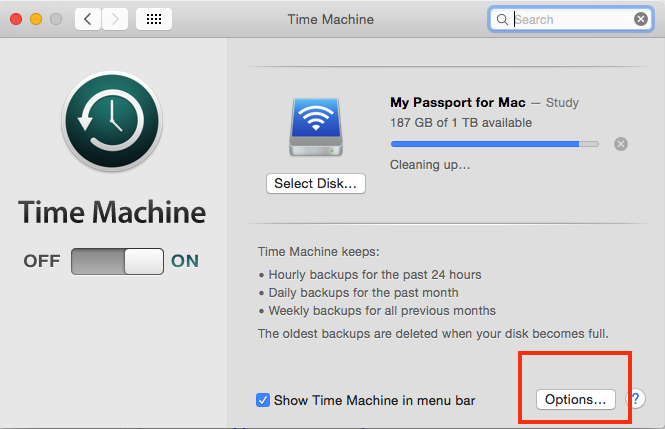 4. Uncheck Notify after old backups are deleted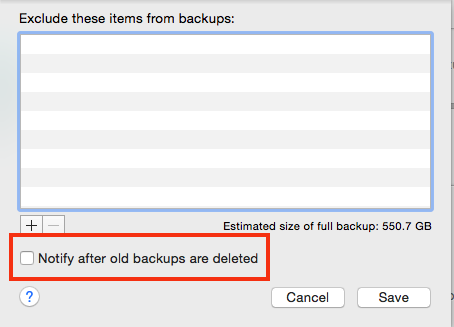 5. Click Save.
Here is how to make sure your backups are working.
1. Click on the Apple menu and choose System Preferences
2. Click on the Time Machine icon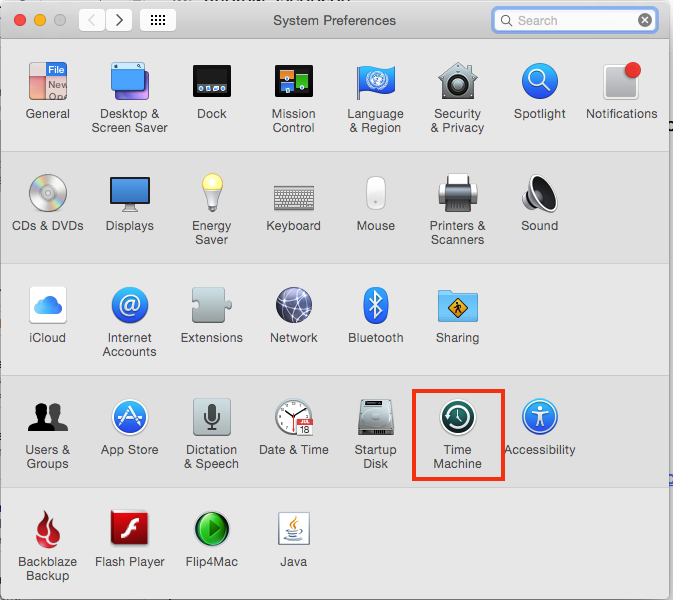 3. Latest backup will be listed there.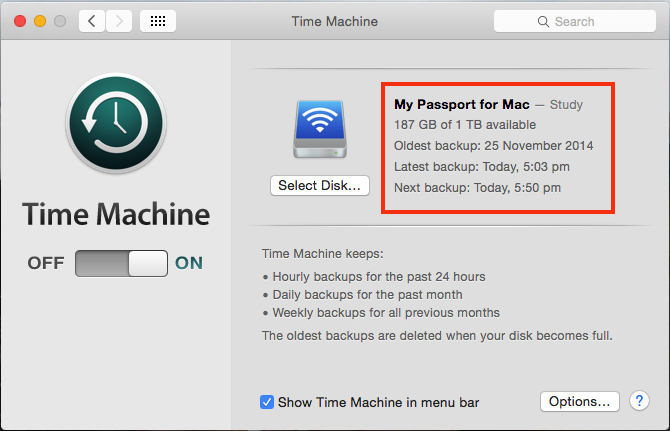 or
1. Click on the Time Machine icon in your menubar and the last backup will be listed there.