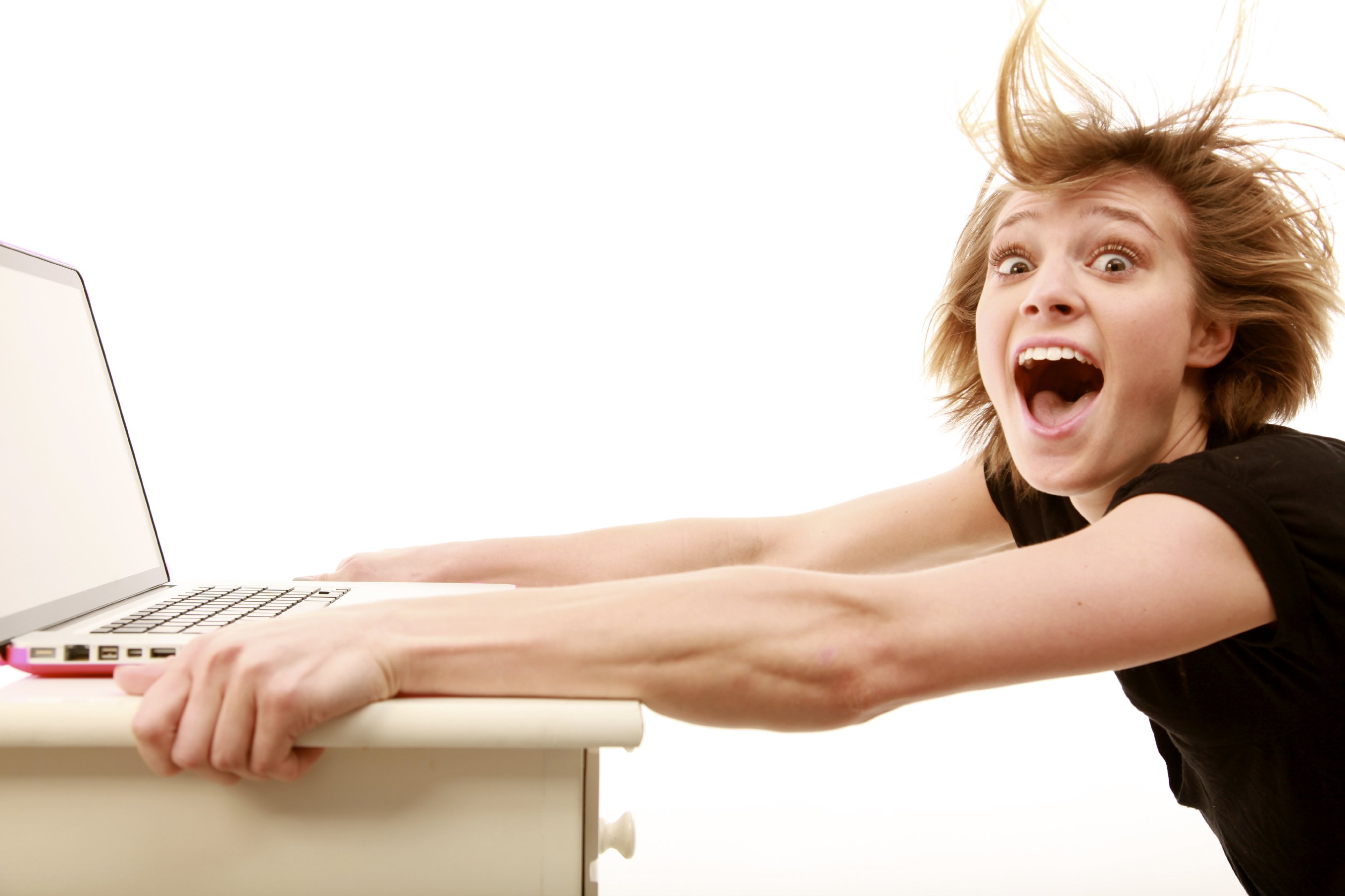 If you live in the ACT there is a pretty good chance that you hate your internet.
It is slow. It crashes. It is good for – maybe – browsing the web for a few minutes before it grinds to a halt completely.
It would actually be quicker to fly to Sydney, get a cab from the airport, stop off in the CBD to pick up snacks and then go to a friends house and watch a movie on his Apple TV than it would be to download it and watch it in your own home.
And forget about trying to squeeze anything out of your 2.5Mbps if anyone else in the house is using their laptop or iPad.
In the ACT there are a few scattered and inconsistent choices available for high speed internet:
NBN – not everywhere and not likely to be soon. In fact it is a race between the NBN covering the whole of the ACT before cockroaches take over the earth.
VDSL – Very few areas but those that can get it jump at it because it is one of the best services around.
But there is a third option and I can tell you from personal experience, is fantastic. As unlikely at it seems, wireless is the answer.
The Signal Co is a company that is making its mission to bring a smile to the faces of ACT residents who have been ignored or disenfranchised by the major players.
They have several packages available for home and for business but whatever you pick the main features are the same:
20+ Mbps download speed.
10 Mbps upload speed
Unlimited upload.
Let us take my situation as an example.
I was paying iiNet $130+ a month for internet and phone, a phone I hardly use. My monthly limit was, well, unlimited, but this was useless because it was too slow. My service was reliable, not a lot of downtime, but the speed never got above 3Mbps. If more than one person in the house tried to use the net our feed would come to a very impetuous halt.
Like most people these days we have moved to digital for our entertainment. Music is via Apple Music, movies and TV are fed to us via iTunes, Netflix or Stan. There is also youtube that, as well as delivering videos about cats falling off benches, also gives us access to educational content. Let us also remember that I am trying to run a business from my home office so downloads and applying updates for clients is not unusual. All on 3Mbps if, and I do mean IF, I was lucky and if I threatened all others in the house with a horrible demise should they attempt to send an email.
I was told about The Signal Co and I investigated further, feeling sure that there was a catch. Positive that this wasn't going to work for me. Willing to bet a body part that it would be too pricey or not much better than a Telstra 4G dongle. (Which doesn't work in my house anyway as it happens)
Oh boy was I wrong!
I jumped on their web page and had a look at the packages and was blown away to discover that it started at just $39.95 a month for 100GB download. The installation cost (fitting the aerial on your roof) is $399.95 and they try very hard to install it so it is unobtrusive.
You can check out all their business and residential packages here.
I went for the medium business package that offers me 500GB download, unlimited upload and speeds that hover between 20 and 26 Mbps.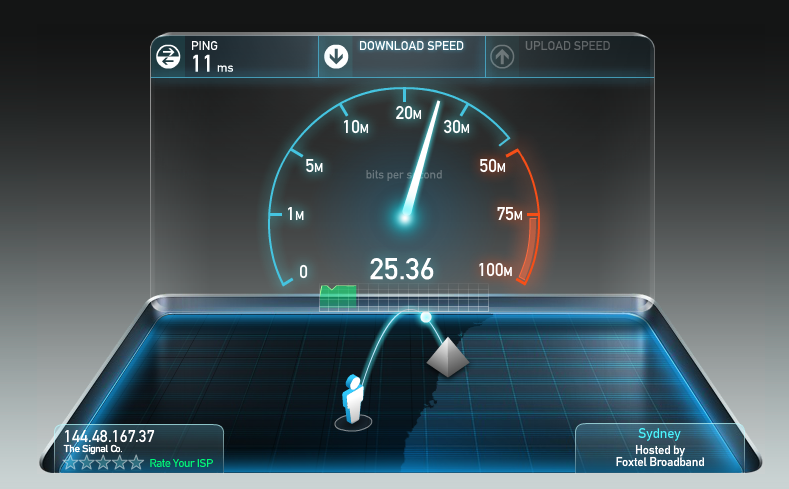 However, before you jump in, there are a couple of things to note.
You should say goodbye to your ISP (iiNet, Telstra, Optus) because this service replaces their service. But this means you will lose the email address they gave you and are, in all probability, still using. Before you make the move to The Signal Co you'll need to set up an independent email address and alert all in-sundry. Now I have said for years that this is a good move because it unshackles you from the yoke of the ISP.
There is also the possibility that your home phone number and internet are linked so unless you are happy to ditch the landline all together you might be able to change your plan to include landline phone only and no internet.
Finally, you might need to replace your modem/router. If you are currently using ADSL on a phone line then this will be useless when your new service is installed. A very good modem router for this service would be a Time Capsule or an Airport Extreme or the monster that comes in the form of the Netgear NightHawk.
Now, please forgive me but I am off to watch an HD version of Star Wars, whilst downloading the new Sting album all while upgrading a clients iMac to Sierra.