If you've ever found yourself reading something on the web and thought "oh, I bet <insert significant other here> would love to read this" I bet you've copied the address, opened Mail and pasted the link.
There is nothing wrong with this of course but Apple made it much easier in Lion (and Mountain Lion) and they added a little twist in Mountain Lion as well.
Lets start with the easy way.
So, you are reading an article about a dog that saves a little girl and you decide to share this article.
Click on the share button in your Safari browser and choose Email this Page.
This will dutifully dump the current page into an email that you can then address and send on, like so: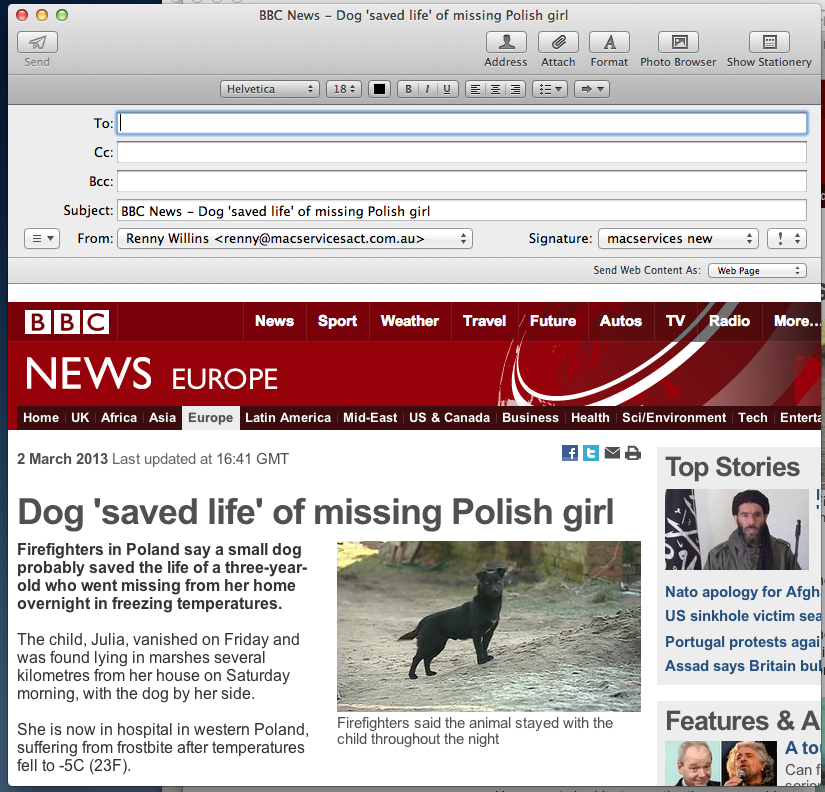 If you just want to quickly send the link, you can click on the File menu, click on Share and then hold down the Shift key and choose Email link to this page.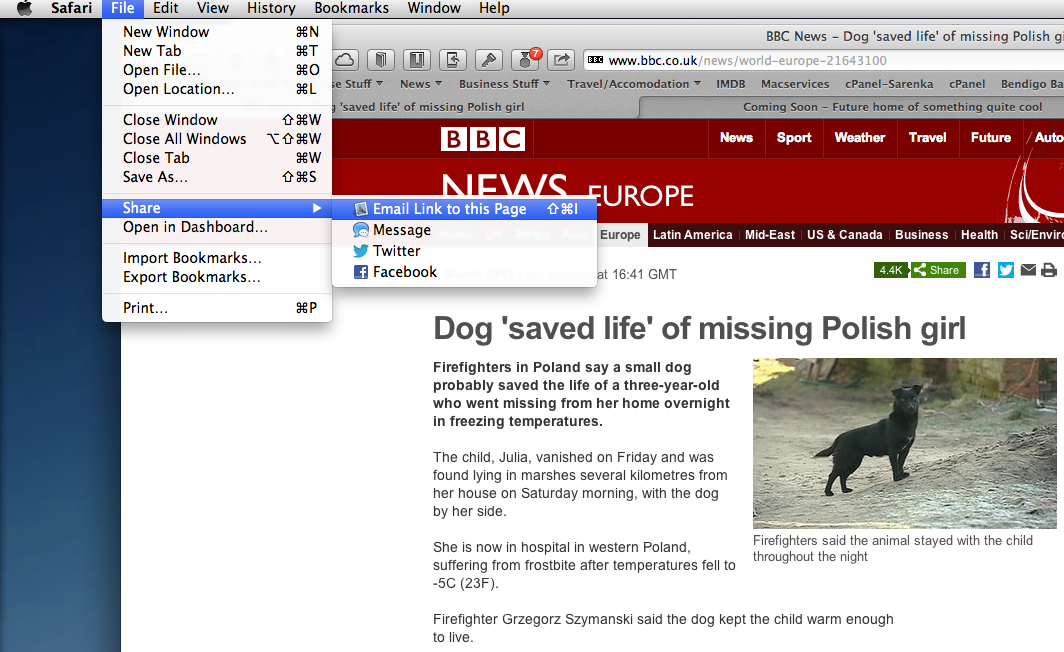 Now, for the little twist.
In Mountain Lion there is a new feature in Mail that makes life a little easier.
You might have noticed when emailing the Page in Mail, there is a little menu off to the right.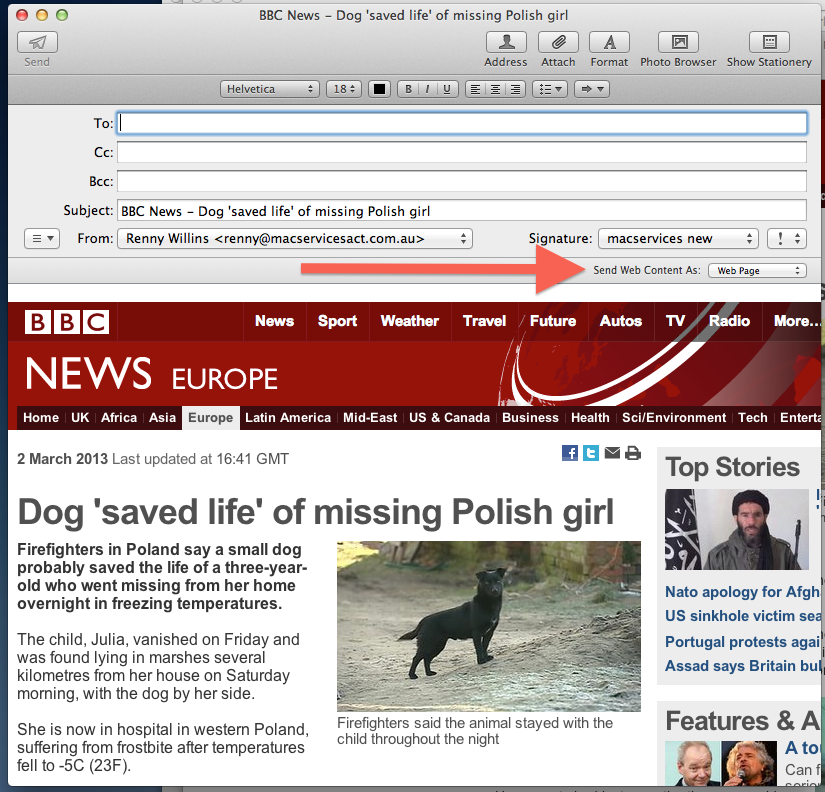 This menu quickly allows you to change the page from a page, to a link, to a PDF and so on.
Now there is no excuse for not sharing macservices articles with your friends. 😉