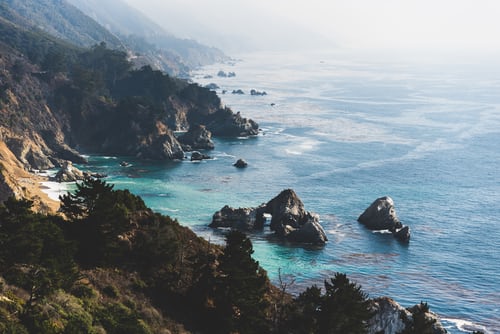 No, you aren't imagining things and you aren't suffering from Deja vu either. This is the second time I have spoken about Big Sur recently… an OS that isn't even here yet.
But it is close and, unless something goes terribly wrong between now and when it is finally released, I am going to install it on Day 1. In fact I might even start running the public beta on my daily Mac… I am that impressed.
For the first time, in a long time, it appears that Apple's latest OS is stable and accomodating from the get go. No massive software incompatibilities that could cost you thousands (I am looking at you Catalina) no major bugs that render the Mac useless. This is, even in beta, solid, stable and fast…oh boy, is it fast!
Now, when I say fast this is assuming you are running it on an SSD (solid state drive) of some kind and if you aren't already, you really should be… but more on that later.
So, what is so special about Big Sur? Well, by way of an answer let's look at the top 5 features that will be of the most interest to you… I hope.
Speed
As I said earlier this OS feels very fast and very slick. Menus snap into place, Control Centre pops into view with never before seen fluidity and even updates are installed faster than ever before.
The whole thing makes your Mac feel faster and smoother.
The look
The code makes Big Sur feel faster and the new aesthetic makes your Mac look fresher. The dialog boxes and menus now have rounded corners. System icons are rounder also, although some of them still look sphincter clenchingly ugly and my hope is, at the time of release, these will improve. Although, having said that and still firmly believing it, I am reminded of what Craig Federighi said the day after Big Sur was previewed; namely that we'd get used to these icons and will miss them when they are gone. Mmmm, not sure about that but I do find myself obsessing about them less and less, so I will wait and see.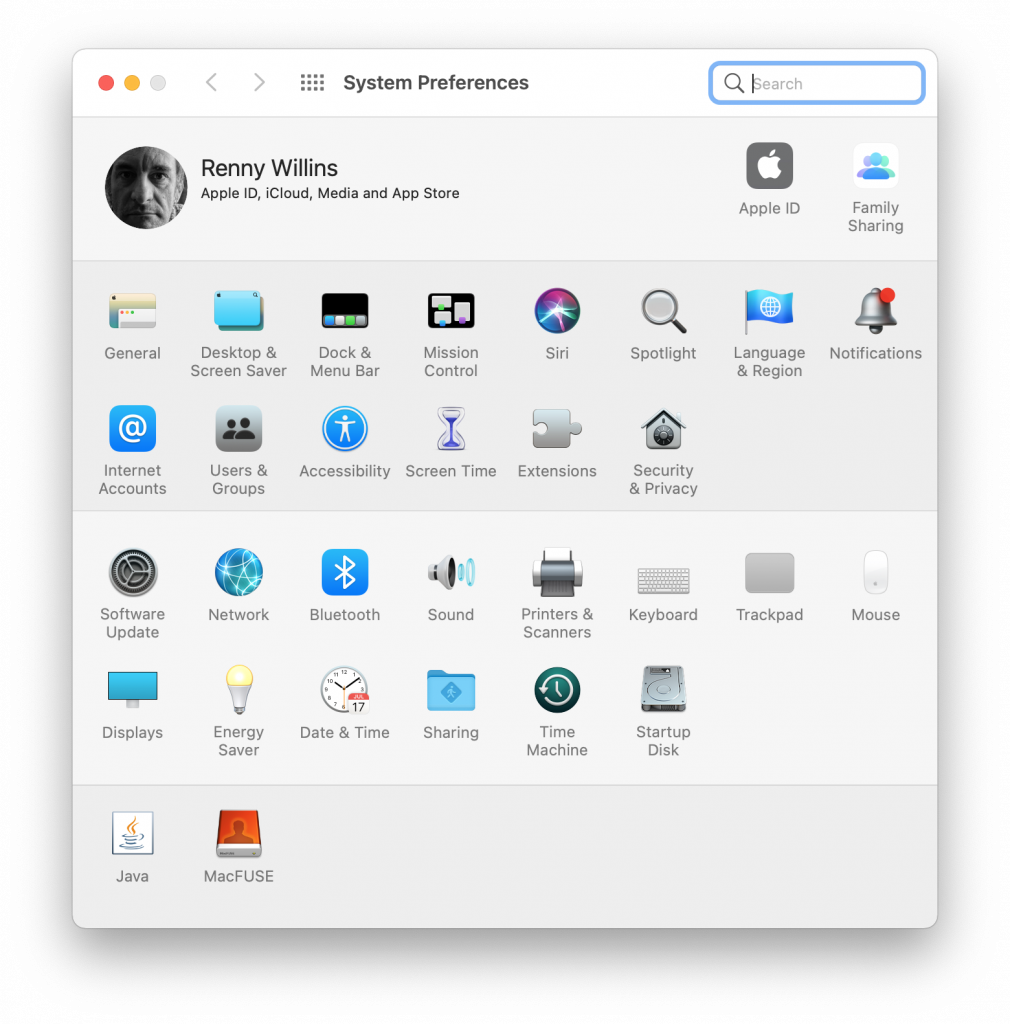 But if the goal here is to blur the lines between iPadOS and MacOS, what with system controls, fonts and menus designed to look similar between platforms… why are the icons in iOS 14 (just released) so much nicer and refined?
However, it must be said, this is a minor thing when stood up next to the other advantages.
Privacy and Security
Just like iOS and iPadOS there has been a strong push to protect your privacy. Like Catalina before it you can control what level of access an application has to your location. This is especially important when using a laptop. On top of that, Safari gives you a report on now many times a website tries to track you and does a pretty good job of blocking that attempt taboot. And speaking of safari…
Safari
Being the flag ship browser for MacOS I guess it is no surprise that it receives its fair share of updates as well. For starters there is the aforementioned security but there is also the speed improvements and increased plug in support to crow about. You see for years people have been installing Chrome because it was a) faster and; b) it had support for thousands of plug-ins that made it so much more versatile than most other browsers. However this also came with; c) it is a resource hog draining your battery and slowing down your Mac and; d) it snoops around your Mac like you'd expect a google product to do.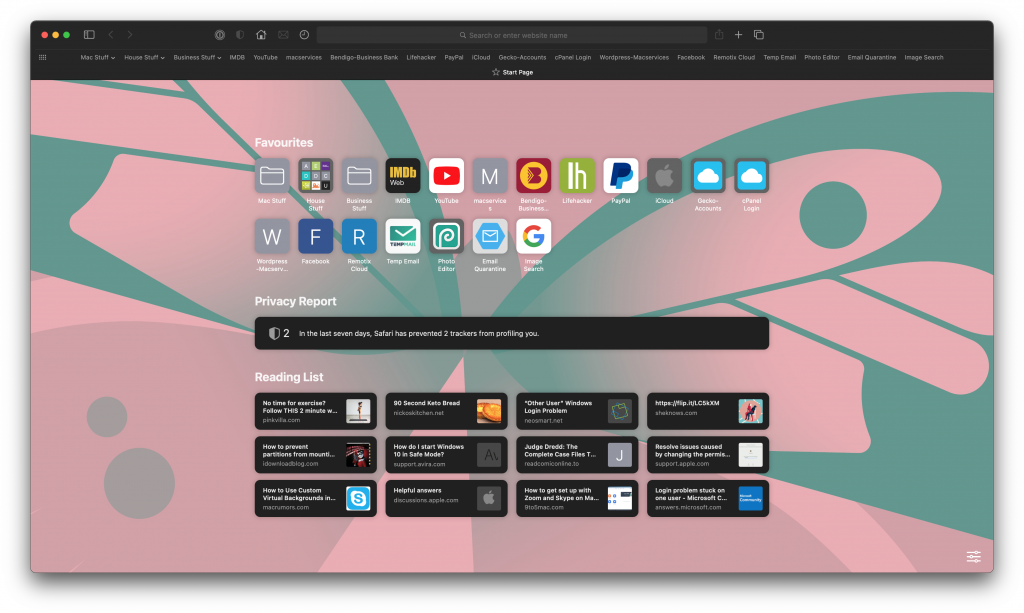 So now, with Safari and Big Sur, you can have a) and b) without suffering c) and d).
And finally, if you are a tab user (I am not) you'll be thrilled to know that all you have to do now is hover over a tab and you'll receive a small preview of the website in question without the need to actually waste time opening the page to be reminded what it is.
Control centre
Control Centre now looks like it was lifted straight off an iPad. And if the object is to make the Mac seem more like an iPad then this is a good thing. Not only does this Control Centre give you access to important things like Network, Keyboard and display settings, it does so whilst tucking them away when you don't need them. But as well as being highly customisable itself you can, if you are a traditionalist like me, pin some of these items from Control Centre and place them into the menubar.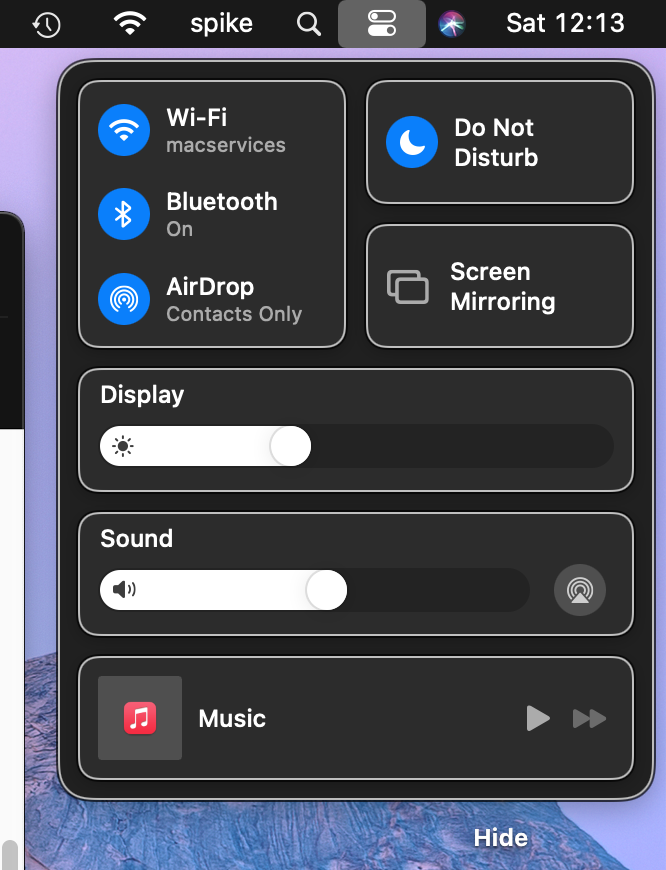 But honestly, this is just the tip of the iceberg… a whole list of new features and improvements can be found here on Apple's website.
I am rather excited by this and I hope you are as well, but before you get too excited it might be best to see if your Mac will run this new OS. That list can be found here… but even if your Mac makes the grade so far as model type you might want to consider upgrading your mac with an SSD before you install Big Sur.
If you want an SSD upgrade, please let us know. It will, I promise, make a huge difference to your overall experience of Big Sur, MacOS 11.
Or any OS for that matter. You can read more about the great experiment of 2014 here.