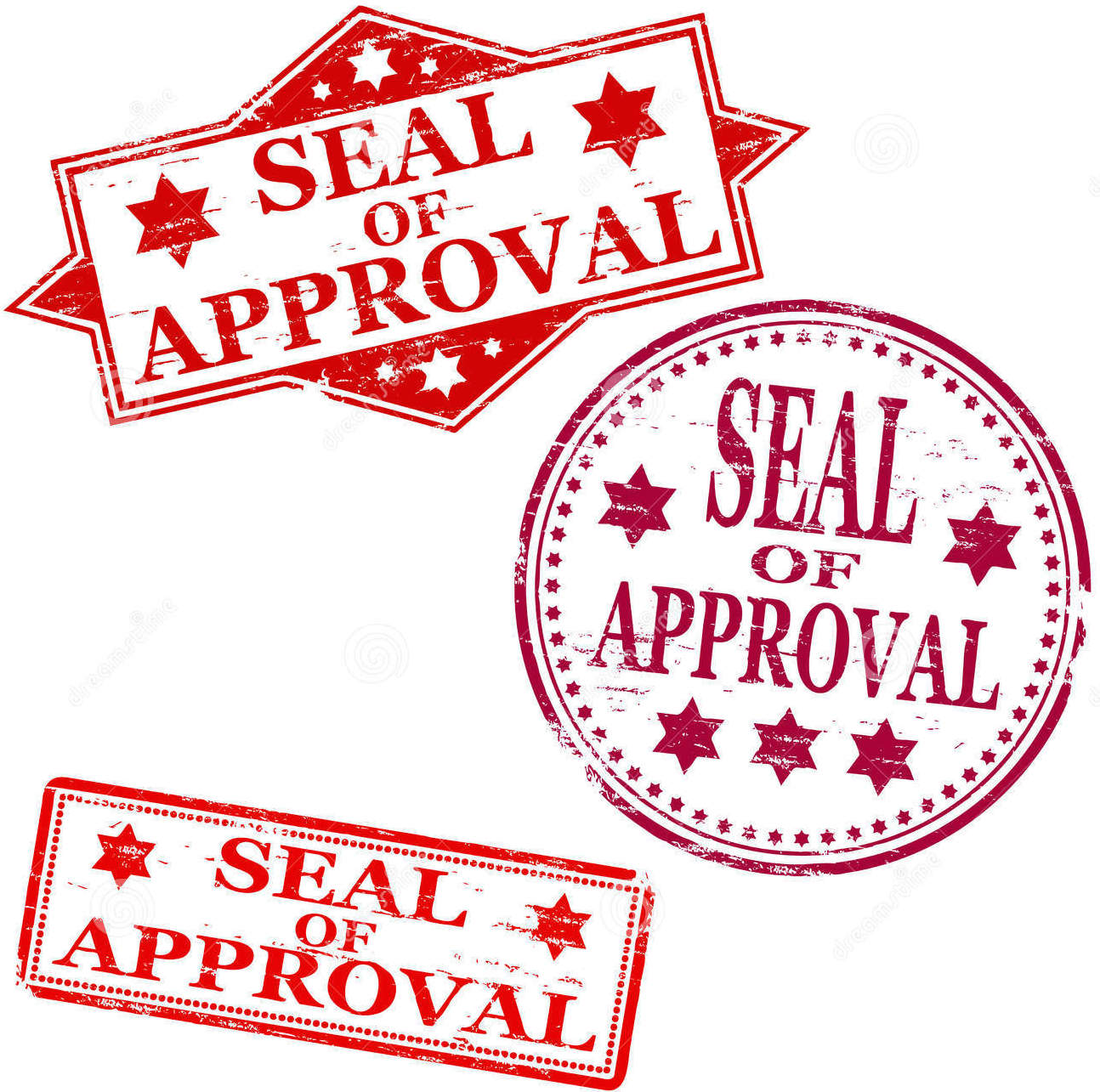 Because we are bombarded every day with scams and cons via email, its not surprising that a dialog box claiming "your identity cannot be verified" would scare most people.
The natural thing to do is click Cancel and thank your lucky stars that you avoided yet another attack on your wallet or identity. Thing is though, this message is perfectly legit and by clicking on Cancel you might very well stop email from working altogether.
When you are faced with this message…

… the best thing to do is click the Connect button.
Then, click on Always trust… and then click Connect.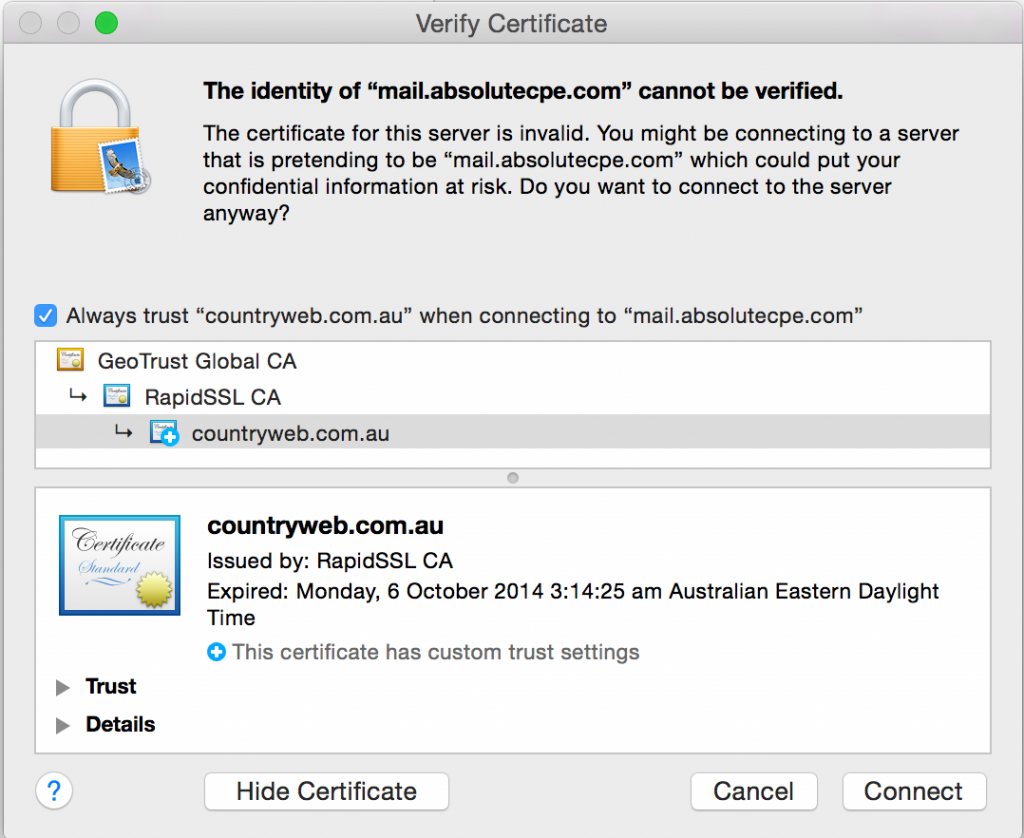 When prompted, enter your Mac ,log on password and click OK. The certificate will be renewed, your email provider will be happy, your Mail program will be happy and email will start flowing once again.
But remember, even after you have done this you may be asked to do it again sometime in the future as your email provider renews its certificates.