It is very confusing. In fact it is one of those situations where you might be close to pulling out every strand of hair just before throwing your iPad – or iPhone – out the window.
You can send email while you are at home but as soon as you walk out the door it fails. Sound familiar?
Fortunately it is very easy to fix, but first indulge me while I get all geeky and nerdy.
Email services use an incoming and outgoing mail server. When it comes to incoming mail your internet provider (aka iiNet, bigpond,  grapevine, ect) doesn't care what email service you are using (their service, gmail, iCloud,hotmail), it will simply accept it with no questions asked.
However, outgoing is a little more serious because without proper authorisation you might be sending spam and that, unless you are a Monty Python fan, will simply not do. In order to authorise your mail service looks at what network you are currently on and what your email credentials are. For example, if you are using mail.bigpond.com and bigpond is your ISP then it already knows you are Kosher. However, if you are using mail.bigpond.com and you are on a foreign network (let us say you are at my house which is on iinet.net.au) then it will be unable to prove that you should be using mail.bigpond.com and it will refuse to send the email.
Take a deep breath.
This refusal is, essentially, what happens when you step out the front door. You see while you send email using mail.bigpond.com when you are in the house your mobile phone number is with, for example, Optus, so when you leave the house this is the network your phone is now using to browse and send email. In the end it all comes down to authentication.
So now, for the easy bit.
At the end of the day you need to enter some information that means that no matter what network you are on (mine, yours, a hotel or your phone providers) you'll be able to prove that you are allowed to send email.
Fixing your iPhone or iPad
Tap on Settings.
Tap on Mail, Contacts, Calendars
Tap on the mail account in question. (In this example it is macservices)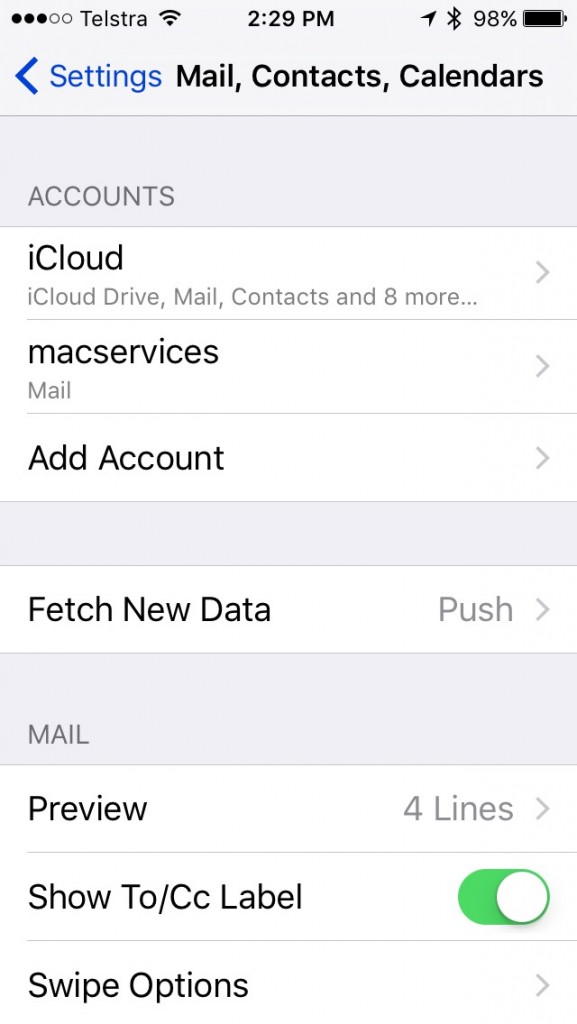 In this case I need to tap on Account but your outgoing mail server (SMTP) might be listed immediately
Tap on SMTP
Under Primary Server, tap on the name listed below. In the case of iPhones and iPad there is usually a secondary one supplied by your network provider and its a good idea to turn that on as well.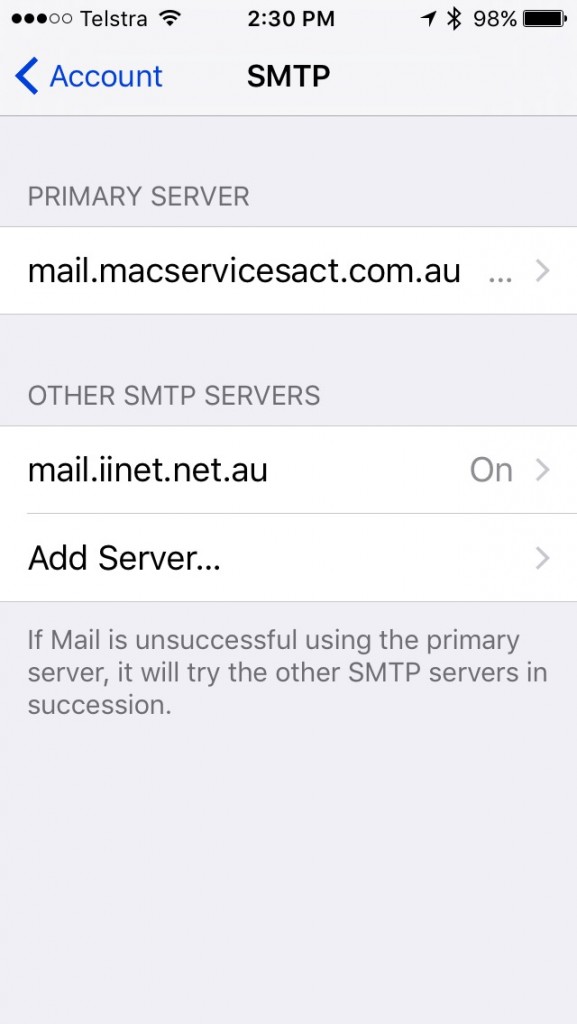 Fill in the fields below with your information. The use of SSL and the server Port might need to be tweaked and you'll need to speak with your ISP about that, but leave them as you find them for the time being.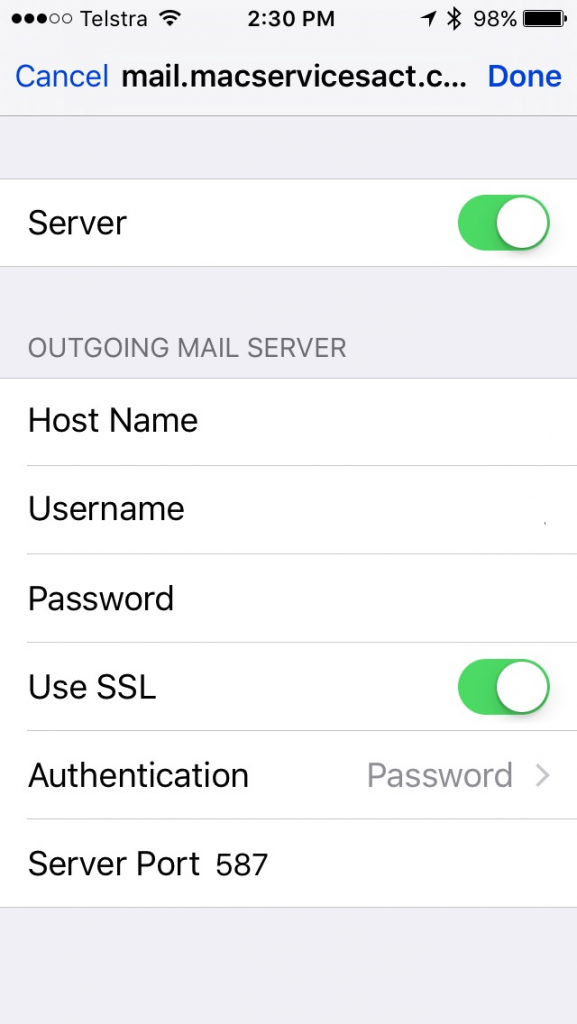 Click Done.
Fixing your Macbook (your iMac doesn't need it because it never leaves the house)
Open Mail
Click on the Mail menu and choose Preferences
Click on Accounts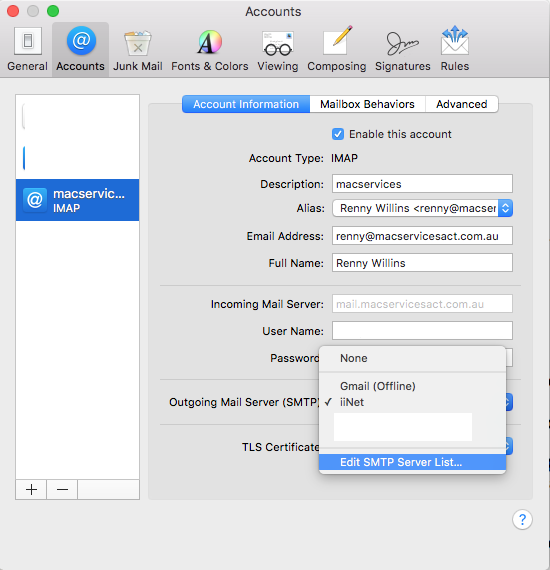 Click on the mail account in question and then click on the Outgoing Mail Server menu and choose Edit SMTP server list.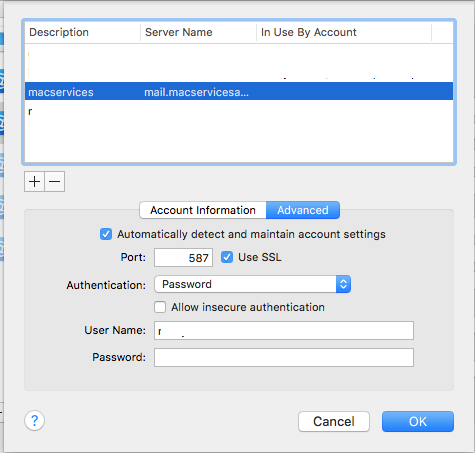 Click on the service you use normally (It doesn't really matter which one you choose as long as you know the user name and password) click on Advanced.
Click on Authentication and choose Password and enter the username and password for that account.
Click OK