Think of your Dock like the preloaded radio stations on your car stereo. The icons sit there waiting for you to click on them when needed but removing those icons doesn't delete the application in the same way as deleting Button 1 on your car stereo doesn't demolishes KIX 106 (unfortunately)
To add an icon to the dock you simply need to find it on your Mac and then drag it into position. Lets say, for example, you want to add Firefox to your Dock.
1. Ensure that you are in Finder by clicking on the Finder icon in the Dock (smiling face)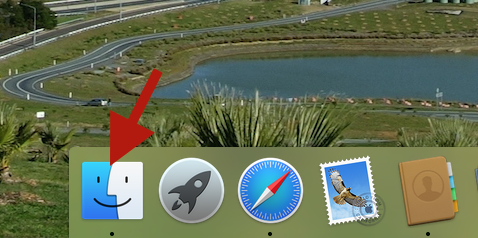 2. Click on the Go menu and choose Applications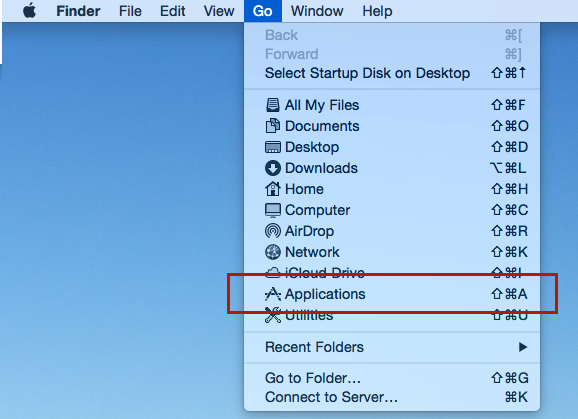 3. Locate (in this case) Firefox and drag the icon to the dock.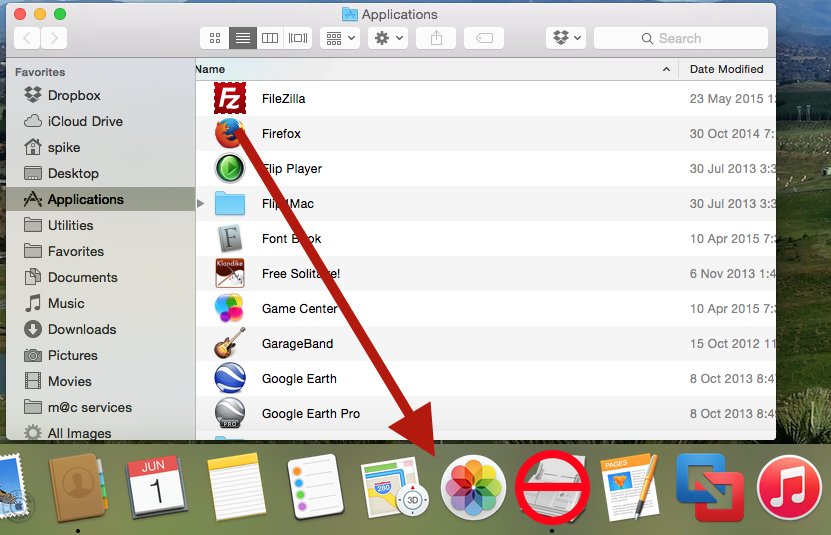 (you will notice that when the icon gets there the others will politely move to one side to allow it in)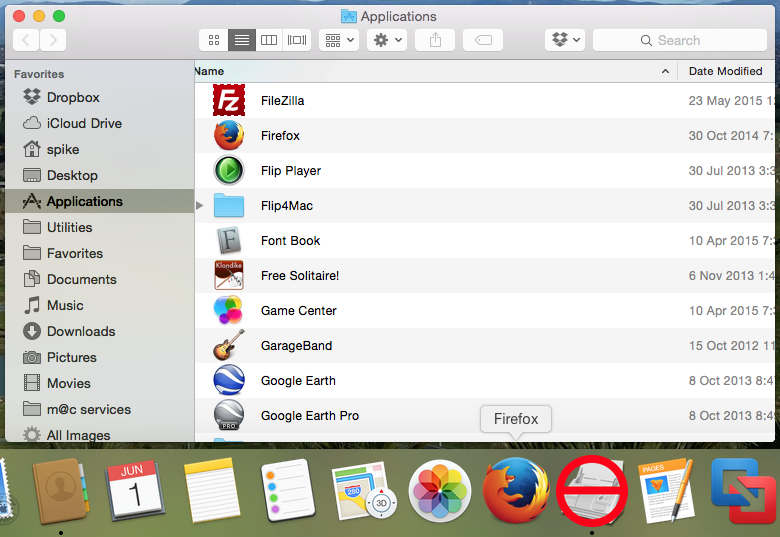 To Remove icons from the Dock can be done in a couple of ways.
1. You can click and hold down the mouse button until a menu pops up.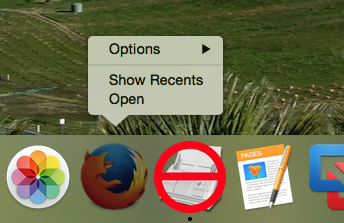 2. Choose Options and then Remove from Dock
or
1. Click on the icon and drag it upwards until (if you are running Yosemite) the word REMOVE appears and then let go. Or, if you are using Mavericks or later, a small puff of smoke appears .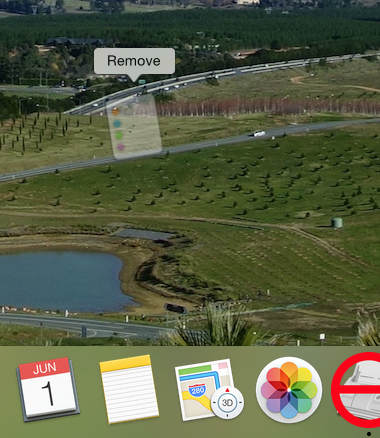 And while we are on the subject of the Dock here are a few other tidbits…
To change where and how the Dock appears, you can click on the Apple menu, choose System Preferences and choose Dock.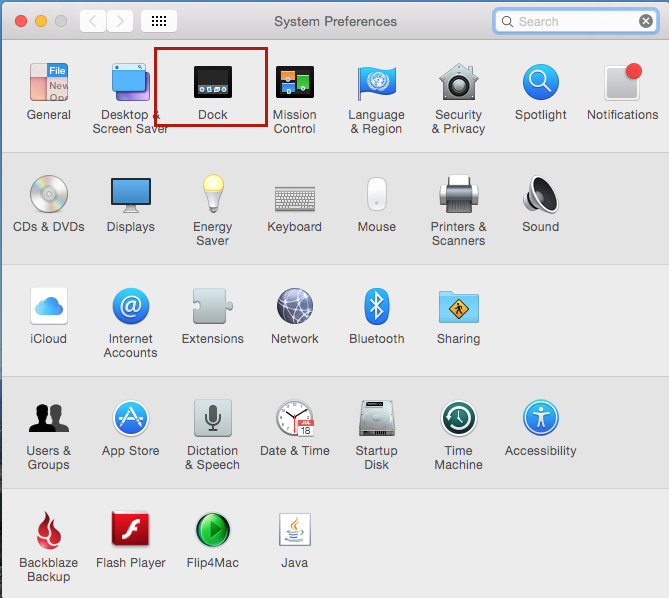 From here you can choose Left, Bottom, Right. You can also change the size of the dock or turn on or off Magnification.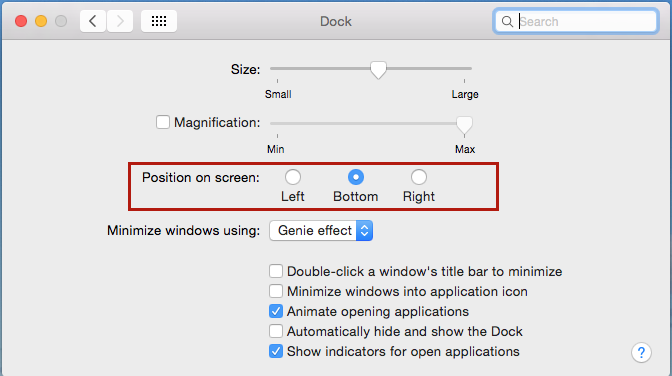 And one last thing about the venerable Dock. The dividing line you see to the left of the Trash can…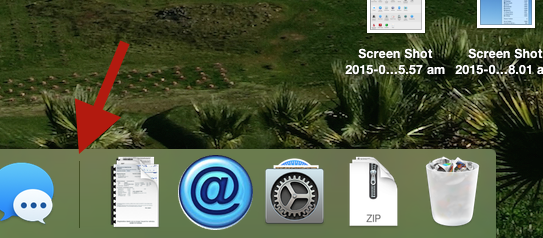 …only folders and documents can go on the right side of this line. A handy place for all those folders you always seem to visit.