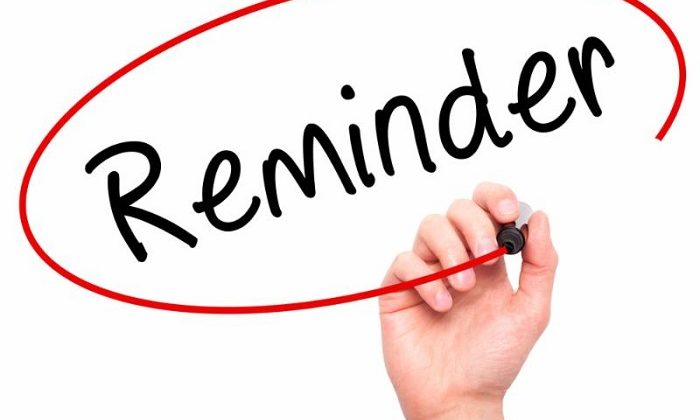 The Reminders app on an iPhone or iPad is something a lot of people ignore.
And if they don't ignore it, they generally use another product that, astonishingly, they are happy to pay money for.
Never understood it myself… but there you go?!
However Reminders, along with Siri, make a truly life changing combination that adds some real life SCI-FI to your everyday life.
Think I am mad? Well, you are probably right but that's not the point. Let me explain.
I use Siri on my iPhone, my Apple Watch, iPad and sometimes on the Mac.
Now, imagine this… I am walking through the house and I notice a window needs cleaning or (insert unexpected household chore here)
I simply raise my wrist and say "Hey Siri, add clean window in kitchen to the Projects list"
Then, come the weekend I refer to this list and there it is… the very chore I forgot all about.
Another scenario… I am cooking and notice we are dangerously short of, err, cooking wine.
Once again, I raise my wrist and say "Hey Siri, add Cooking Wine to the Shopping list".
Now of course Siri is smart enough to reply with "who do you think you are kidding" and will leave out the "Cooking" bit but the shopping list has been updated and thats the main thing.
This sounds very geeky but I promise you it really does make a difference to day to day life admin and is very easy to set up.
Let's get started.
Grab your iPhone.
Tap on Reminders
In the bottom right hand corner, tap on Add List
Name your list. Now, keep it short and try not to use a label that Siri might be confused about and fail to refer to a reminder. In the case of Shopping I used Shopping List.
You can give it a colour if you want and if you scroll up you can change the icon as well.
When finished tap on Done.
That's it!
Now, using your iPhone or iPad or Watch, simply activate Siri and say "Add milk to the shopping list"
The day, should have go to brush your teeth and find the tube almost empty, grab your iPhone and say "Hey Siri, add toothpaste to the shopping list"
Now that these have been added to your shopping list you can forget all about them until your next shopping trip.
And you can do the same thing for jobs around the house. Creating a Reminder list called – for example – Home Projects – and then when you discover all your rice has been eaten you can say "hey Siri, add build a better mouse trap to the Home Projects list" and you won't forget to do it on the weekend.