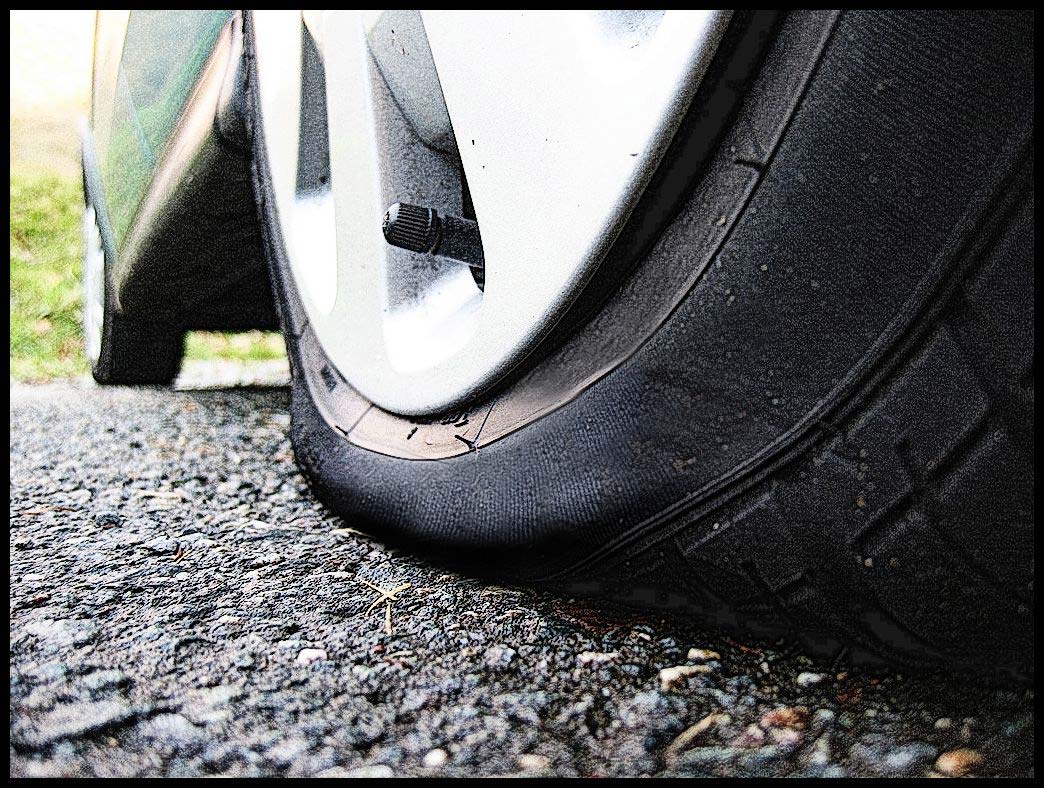 If you have recently upgraded to iOS6 you might be wondering if you've done the right thing because according to the press it is a disaster. There is a lot of whining but the majority of it seems to be focused on the replacement of google maps for Apple Maps.
One Lunatic spent a good dozen or so paragraphs telling us that he was going to buy a Samsung phone specifically because of this issue. That has to be the overreaction of the decade, surely? It is the telephony equivalent of selling your car because the tyre is flat. I mean, come on! – the situation will improve and while you wait there are dozens of apps that will continue to use google maps. (hint, Navfree)
So is this gloom and doom fair? Well, yes and no.
Apple Maps, while I will admit seems washed out and lacking in detail, does work and works well enough for everyday use. As any regular reader will tell you I am a big fan of Navfree but lately I have been making a point of using Siri and Apple Maps to get from place to place. "Siri, take me to John Tylers" and she launches Apple Maps, the route is displayed and I have been following that little blue line religiously. Astonishingly I haven't ended up in a fountain nor have I run my van into an airport terminal. It has been spot on and easy to follow.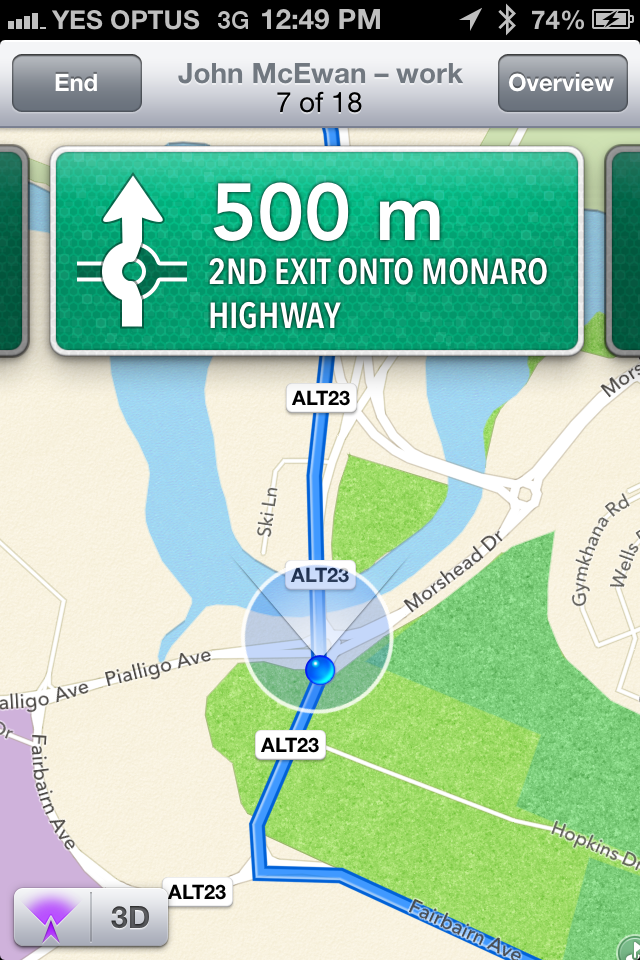 Am I saying that Apple Maps is a triumph? No, far from it. As a replacment for the Google Maps service it is a joke and Apple needs to be made aware that this is not good enough. The new maps program doesn't offer transit or walking routes or street view. Apple's FlyOver feature whilst cute is totally useless because as a land based animal I don't tend to navigate or orientate myself from a hundred feet in the air.
Despite the fact that I have little or no trouble getting around with it (and I will surely enjoy the Siri powered Turn By Turn directions when they arrive in October) I have to acknowledge that Apple Maps has some serious issues; just trying getting to Young in NSW and you'll see what I mean.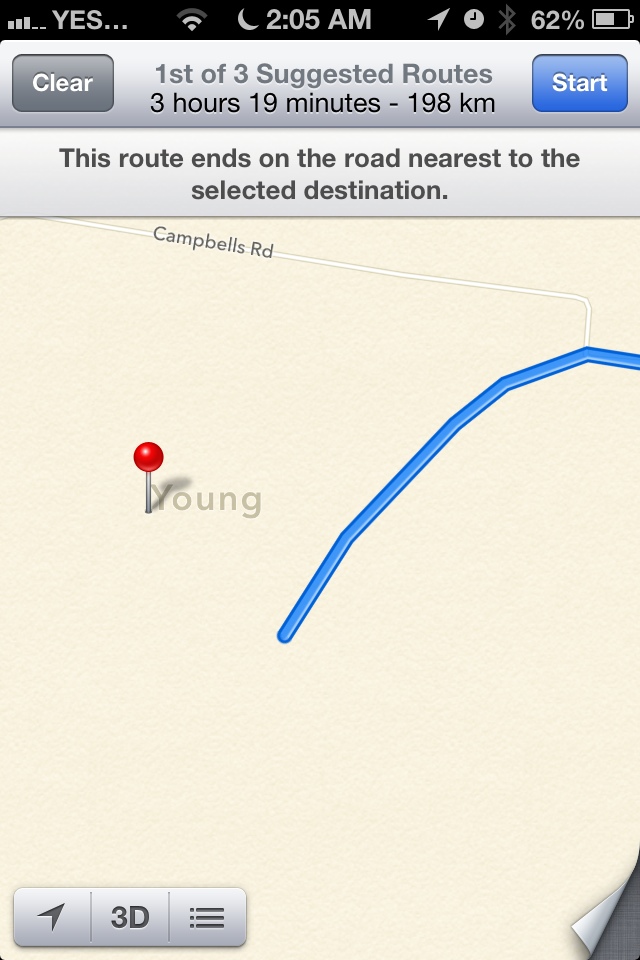 So what about the rest of IOS6 is that as much of a disaster? Well Siri is smarter, Passbook is gaining traction, the Panaromic function is fun and the Do Not Disturb function is a must for anyone who has their phone by their bedside at night. The upgrade is not slow and there are no reports of it crashing or rendering older handsets obsolete. In short keep the car, use the spare while you wait for the tyre to be repaired and enjoy the other goodies while you wait.
Apple have released a wonderful eBook guide to iOS6 that can be downloaded from iTunes.