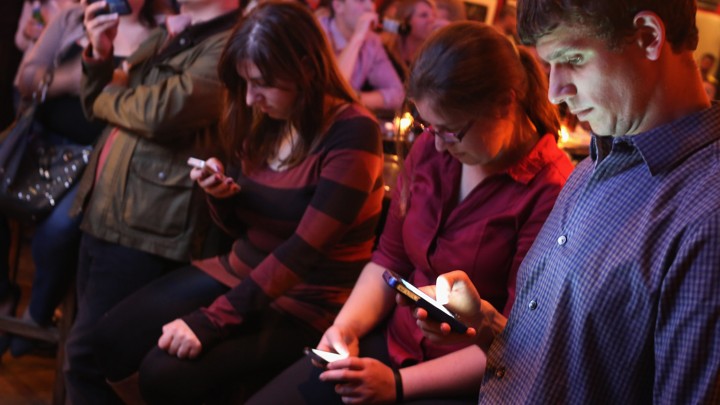 There is no doubt that the etiquette of using a mobile phone in public has failed. People use them in cinemas, theatres and now it seems the trend is to have loud hands free conversations in coffee shops for all to hear and suffer. Or worse still, watch a video with the volume up high so we all get to see that Monster Truck getting a new paint job. Also, there also seems to be this believe by some that they have the launch codes or something and that the text has to be sent NOW. A picture of the pasta they are having for lunch NEEDS to be posted – at the expense of actually talking to the person they are with.
This little trick won't fix that – only a sledge hammer would fix that – but it will make you one of the few people who actually engages with family and friends without the phone constantly demanding attention.
By the way… Simon Sinek has some great things to say about mobile phones and people's use of them in society.

The Do Not Disturb feature has been around for a while now and most people seem to use it to silence the phone after business hours. Of course it can also be used when walking into a theatre or having dinner or lunch but the danger is you could forget to turn Do Not Disturb OFF when the movie has ended and then spend the rest of the day wondering why no one is calling.
However, using Force Touch (pressing hard on an icon) in the Control Centre can change all of that.
If you are using an iPhone X, XS or XR, swipe down from the top right hand corner to reveal the Control Centre. If you are using anything older, swipe up from the bottom of the screen.
Tap and hold on the cresent moon icon until the menu appears and choose Until I leave this location.
At the risk of losing new clients this is something I intend from now on when dealing with a client in their home or office. So, if you get a voicemail message, I will call you back when I am finished. Promise.