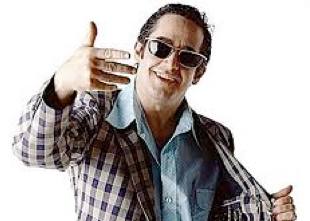 Lets make a promise to each other….
NEVER, EVER, EVER ,EVER –  at ANYTIME – EVER email your personal details to ANY organisation that requests it.
NO BANK, NO TELCO (Optus, Bigpond, Telstra, 3, ect) NO BUILDING SOCIETY, PAYPAL, EBAY, NO ONE – EVER will ask for your user name, password, date of birth, anything – unless hey are trying to scam you.
What, I bet you are wondering, has prompted such liberal use of that most unsocial of keyboard kets – the  CAPS LOCK key?
Well believe it or not, in this day ad age, there are parasites out there still sending emails claiming to be from Microsoft, Apple, Telstra, PayPal (you know, the ones that will NEVER do this) asking for your personal details and there are people still falling for it.
If you EVER get ANY email that requests personal information delete it immediately.
Here is an example of the kind of email that might pop up in your inbox. This arrived in one of my clients inboxes only last week!!
"Dear BigPond(MyConnect) Account Users
We are currently increasing the space on every website as we just upgraded our website some days back and we apologies for the inconveniences you experienced
during accessing your Account, we will be deleting old email accounts which are no longer active to create more space for new accounts users. we have also 
ensuring that your email account will be hackers proof and also the deactivation of receiving Junk(Spam)Mails.
In order to continue using our services you are require to update and re-confirmed your email account details as requested below.
To complete your account re-confirmation,you must reply to this email immediately and enter your account details as requested below.
Full Names :
Email: 
Password:
Date of Birth : 
New Password:
Telstra Mobile Number:
Telstra Landline:
Note that one of our representative will contact you for verification purpose, You can access your Account via our homepage: 
http://go.bigpond.com/home/index.jsp
Failure to do this will immediately render your account deactivated from our database and service will not be interrupted as important messages may as well be lost due to your declination to re-confirmed to us your account details.
We apologize for the inconvenience that this will cause you during this period,But trusting that we are here to serve you better and providing more technology
which revolves around email and internet. It is also pertinent,you understand that our primary concern is for our customers, and for the security of their files 
and data.
CONFIRMATION CODE: -/93-1A388-480 Technical 
Support Team
(c)2011 BigPond(MyConnect).
This Message sent via ImOn Mail. Check us out –www.ImOn.net."
There is also a new scam that centres around people opening word documents from people they don't know. I will spare you the CAPS LOCK key overload here and simply say – don't ever open a Word document from people you don't know or emails you didn't expect.
If you think you might have answered one of these recently please contact me on 0422397979 as soon as possible.