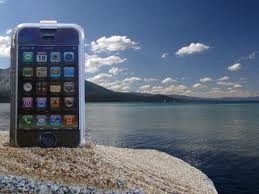 If you are planning on taking your iPhone or iPad overseas you really need to make it international friendly before you leave.
If you purchased your phone as part of a contract then chances are it has been locked to that carrier so a good week before leaving call your phone provider and have your phone unlocked. This should be a free service but often means you need to factory reset your phone so make sure it's backed up to your computer or iCloud before hand.
If, on the other hand, you purchased your iPhone from Apple then it will already unlocked.
Next, and this is the tricky bit, is the SIMM.
A lot of people recommend you purchase a prepaid SIMM that includes a data component when you arrive in your chosen country. This is sound advice but this can be tricky if you are going to several different countries.
The other choice is to go to Australia Post and enquire about a travel SIMM. Make sure that it has data and it will work in your chosen country(ies)
The best method is to ask a friend. If you have a friend who has taken an iPhone overseas and come home without an enormous bill at the end of it- follow their lead.