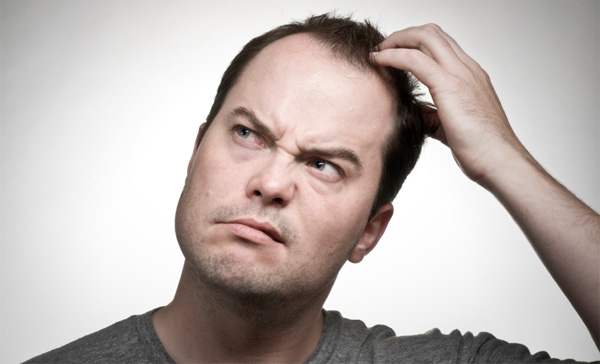 Once upon a time it wasn't uncommon to pick up someone's iPhone and find they hadn't upgraded it since its release. Now with wireless upgrades and media attention I guess it shouldn't be surprising that almost everyone I know (teenagers and grandmothers alike) have applied the iOS7 upgrade.
Indeed there is a strong possibility that you have already applied the upgrade and have been using it for sometime now and so you might be tempted to skip this article but maybe you shouldn't.
Don't get me wrong, I like the new iOS7 but it does have some issues with battery life and, despite all the media hype, people are still having issues with some of the functions that have been nested or moved.
So here is a quick run down of just some of the things I have discovered and helped people with over the last few weeks.
How do I make the battery last longer?
There are a number of new interface features that are cool but, at the end of the day, useless to most people. And it just so happens that one of these is the biggest battery hogs of them all. I am, of course, referring to the Parallax view.
To turn that off do the following:
1. Tap on Settings
2. Tap on General
3. Tap on Accessibility
4. Turn on the Reduce Motion Setting.
Other great battery saving tips can be found on the Gizmodo site.
In Calendars, where is my list view?
A lot of people like to look at their calendars in a list view, like this.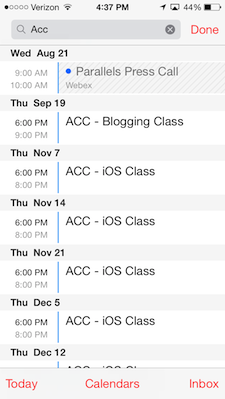 Well in a definite case of "why would anyone do it like that?" Apple have decided that to find the list view you need to tap on the search button.
I used to be able to play videos and music through my Apple TV…. so what happened to AirPlay?
You need to swipe up from the bottom of the screen to reveal the Control Centre. There you can turn on (and off) Airplay.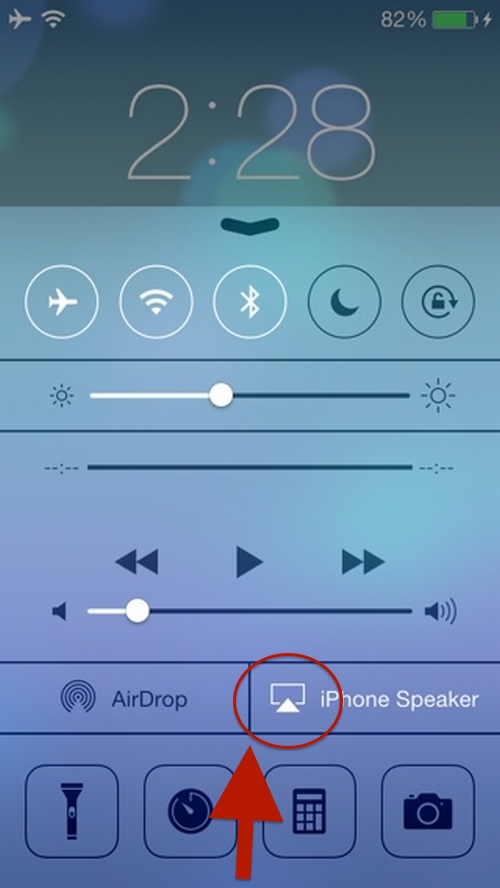 So I can't search the phone anymore?
Yes, but instead of scrolling through (perhaps 10 screens) to get to the search function, it can now be accessed from anywhere by dragging down on the home screen. I suggest from the centre of the screen so as not to expose the Day View function.
Doing this….
Produces this…