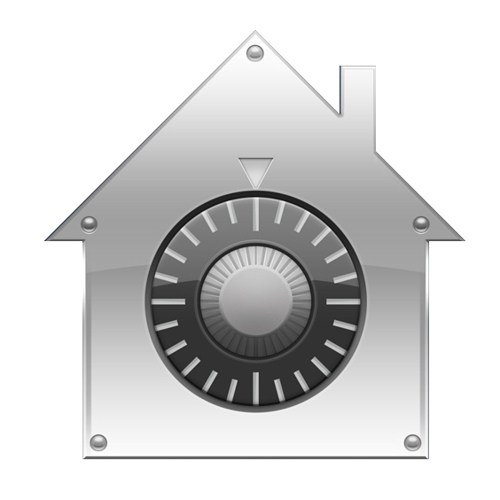 With all the good intentions of an aunt forcing Tupperware down your throat, Apple made FileVault an automatic standard when upgrading your Mac to Sierra back in 2016. 
So there is a good chance its running on your Mac right now.
Now in theory this is a great thing… after all, anyone with even a drug addicts level of computer knowledge knows that to get to your files all they need is a bootable drive. So, after stealing your Mac, should they try this all they will be presented with is a password prompt.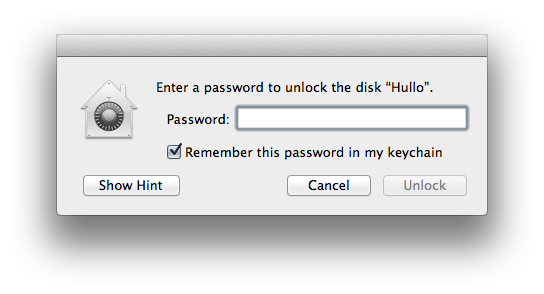 From here their only option is to throw it in the river.
However, this level of security does come with a few hits to the CPU and the net result is a slower Mac. So slow in fact, you might be thinking there is something wrong with the hard disk and send it for repair.
So, if you think that your Mac is running slowly and you don't believe this level of security is what you need, its well worth turning it off.
Start by clicking on the Apple menu and choosing System Preferences.
2. Click on Security & Privacy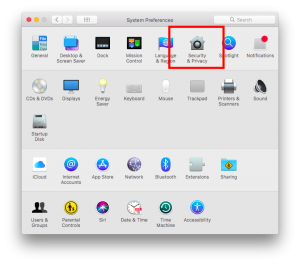 3. Click on the FileVault tab.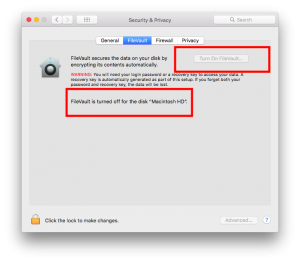 4. In the example of above FileVault is turned off, however if yours says FileVault is turned on for the disk Macintosh HD then its running. So, if you feel your Mac is running slowly this might very well the reason why so if you want to turn it off…
5. Click on the Padlock in the lower left hand corner to open this preference and then click on Turn Off FileVault.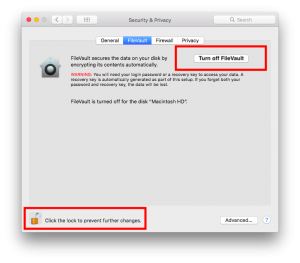 Turning off can take over 16 hours (yes, you read that right) so if you are doing this on a laptop, make sure that it is plugged into the power and it is left awake and unused until finished.