Announced back in October 2013, iTunes Radio was to be Apple's answer to services like Pandora and Rdio.
Launched first in the US (predictably) it failed to win over many Pandora users not because there was anything wrong with it , but because it didn't offer anything new. So why change?
Well, for starters, iTunes Radio is cheaper for the professional (no ads) version than Pandora Pro. Secondly you have the option to buy the track you are listening to with a simple tap of the screen. Then there are the fine tuning that allows you – once you have decided to listen to Sting for example – to have the subsequent tracks to include more Hits or Variety or Discovery (which I assume means playing the songs that even the artist is ashamed of). As you'd expect, iTunes Radio permeates through your entire Apple Eco system being available on iTunes on your Mac, your iPhone/iPad and Apple TV all offering you your Stations and your play history. And the whole thing is wrapped up in an interface that is better than Pandora as well.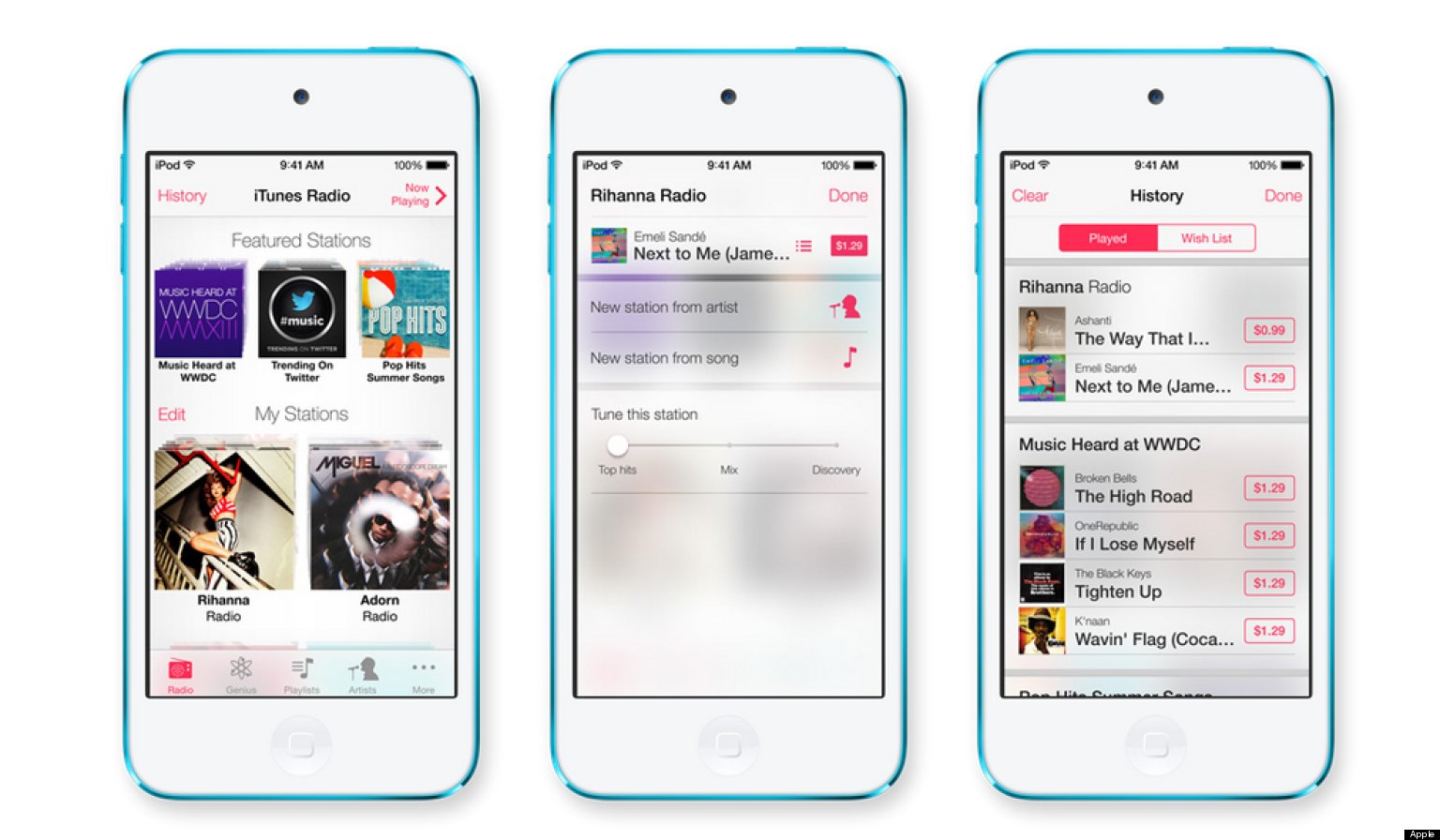 But there are some problems. Yes its true that Pandora and iTunes both play ads until you pay for the Professional version but iTunes Radio plays far more ads than Pandora and they are all US ads. I have been using Pandora for about 4 months and I think I have heard three ads. I was listening to iTunes Radio for two hours today and I heard the same ad six times!! Also the catalog – I fear – might be a little main stream. I client introduced me to a mock heavy metal band called Steel Panther and so when I got home that night I thought I'd test Pandora and see if they stocked it. Just how extensive was their library anyway? Surprisingly it was there and it played all the hits.
I don't recommend you look them up, they are very rude!
So naturally, given just how big iTunes is, I looked  up Steel Panther on iTunes Radio and found nothing.
But I am getting ahead of myself! Right about now, if you've never heard of Pandora (beyond its mythical reference) you are probably wondering what the hell I am on about. In simple terms Pandora, iTunes Radio and the like are music streaming services. The free versions allow you to choose a "radio' station of your own making. You might choose Classical, or Rolling Stones or Jazz and it will start playing that kind of music until you run out of battery power or the end of the world comes to your front door. With this kind of service running on your Mac or iPhone/iPad the headache over choosing music for a dinner party is gone forever.
So what to do? Well if you are one of those people who has already bought iTunes Match then you automatically get full (ad free) access to iTunes Radio. If you are looking for something that works well, is free without being annoying – Pandora is for you.
That is until their revenue starts to suffer and they increase the ads.