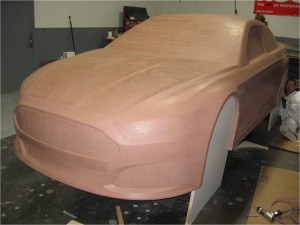 On the 12th of June I wrote with great enthusiasm about iOS6. Recently I was able to download the beta1 onto my iPhone 4s to see first hand if all that was promised at the WWDC was in fact reality.
Sadly it isn't. Not yet any rate.
Before we go any further it has to be said that this is beta1 release so it cannot be judged too harshly- that would be silly. It would be like looking at the clay model concept of a new sports car and complaining that it didn't get very good mileage or that you can't see out of the windows.
So let's agree not to forget that this is pre-release software.
Referring back to my article on what I thought was important….
Maps
There is no way to miss the fact that the maps application has changed but is it for the better? No.
The 3d effect – Flyover- is, at least in Canberra, a joke. Looking at parliament house it's about as three dimensional as the occupants (perhaps that's on purpose) but looking at Sydney the effect works well. The turn by turn is really nothing more than it was in google maps.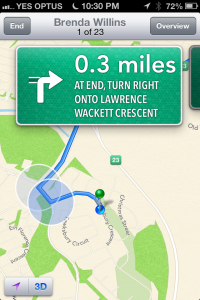 It's true that along the way I get directions to turn left or right but if I veer off course there is no correction. The little blue dot just drifts off into the nethers and I have to manually correct my route. for now at least I will using my free NavFree GPS app.
But I have to say that with Siri's new map capabilities the new Maps is tantalizingly nerdy because you can ask Siri to "give me directions to Giles street Kingston" or "give me directions to Sarah Willins' house" and it will drop you into maps and start directing you. But from there it is all very dull I am sorry to say with the added irritation of being stuck in miles, feet and inches when being given directions.
Siri
And speaking of Siri, the iOS6 update came with great promise. Not only because she was to have business search for Australia (at long last) but also because of her new abilities in sports, movies and restaurants.
As soon as I had installed the update I asked her if there were any good restaurants in my area. As I live in Theodore I wasn't expecting much but she did offer up the Harmonie German Club. However, sitting in what is arguably the heart of fine dining in Canberra – Manuka, I asked the same question and got the same answer. So that is perfectly useless.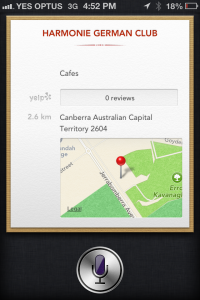 With her movie knowledge in mind I asked her what movies were currently showing starring Robert Downey Jnr. According to Siri there aren't any movies showing that star RDJ- so I guess she has never seen The Avengers?
Her sports knowledge is equally uninspiring for when she was asked when the next Collingwood game was being played she promptly informed me that there wasn't anything in my calendar about Collingwood.
Groan!
She couldn't find the nearest petrol station even though I was parked outside one at the time and she couldn't find me a doctor even though there are a number of them listed in Yelp! (the social service to which she is supposed to be tethered too)
On the plus side Siri does seem faster and less dim witted (her lack of local knowledge not with standing) and she can launch any app on my phone I choose to ask for.
Facebook
The function is there but frankly I don't care so I didn't check it.
Twitter
I do care about Twitter and the added Siri functionality works as promised. Tell Siri to "tweet, I am off to the movies" and she does just that. No fuss.
Phone
This appears to be one of the few things that has translated from the announcement to real life. The new look is fresh and the added do not disturb function works like a charm. You can set it manually or you can set it, for example, to activate at 7pm till 7am everyday.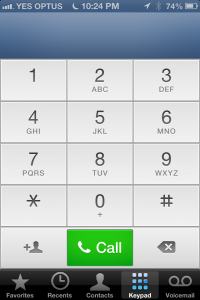 During the course of the day I had several opportunities to bump calls with the Reply with Message and this worked every time.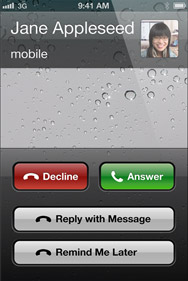 The other things
There are now so many share functions it now has a screen of its own. Instead of a simple menu, clicking on the Share function now brings up a slick looking collection of icons.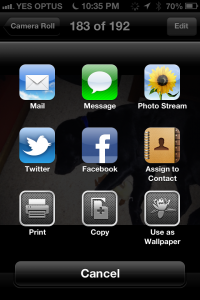 Passbook is automatically installed like the Newsstand app was in iOS5. Unlike Newstand I can hide it if I wish but just like Newsstand does nothing at all. My guess is it's just a place holder at the moment.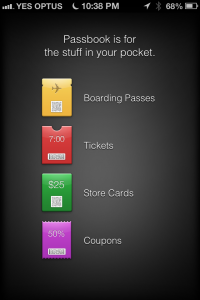 The iPod function has had a facelift and it looks good and the other aspects of the interface that have received similar treatment are the App Store, the iTunes store and the iBook store and they all look better for it.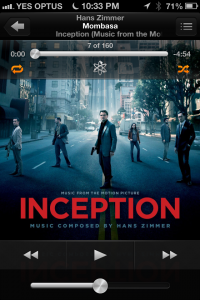 But these are early days. Its unfair to expect everything to work as promised and in the days and months between now it's release we will document the improvements and perhaps extra features that appear.
I do have one persistent worry though. I remember the last time Apple said something was beta was October 2011 and they claimed that Siri was beta and that International business search would be released early 2012. Well, its mid 2012 and we are still waiting?!