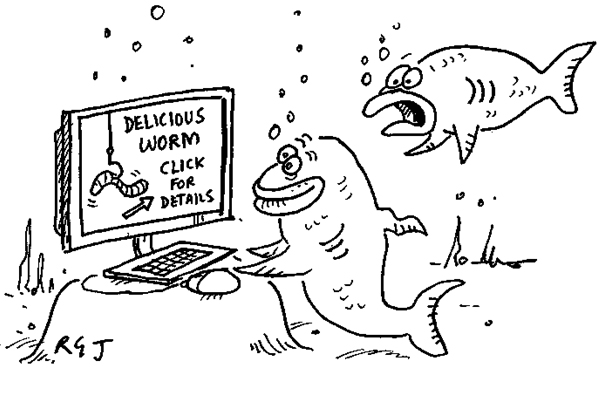 Click here to win a million dollars
Hollywood legend dies suddenly
Click here to claim your free iPhone
Loose 10KG by following this simple trick
These are crude examples of Clickbait and, as the name suggests, they are designed to make you click on them and what happens after that is anyones guess.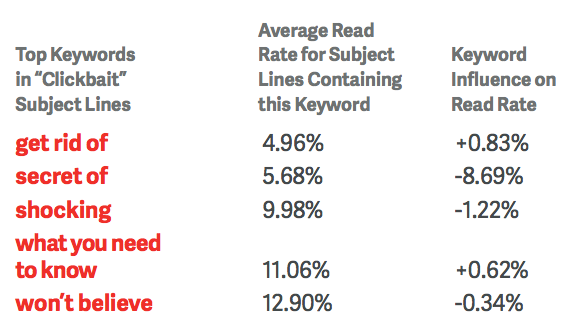 Some are designed to generate traffic, some are designed to make you open the story only to find the headline is nothing like the content. For example TRUMP QUITS  is actually a story about him quitting sugar.
But make no mistake, sometimes these articles can ruin your browser and flood your Mac with unwanted spam.
My tip for avoiding Clickbait is simple; NEVER CLICK ON ANYTHING THAT SOUNDS TOO GOOD TO BE TRUE OR LEFT OF FIELD.
When the death of David Bowie was announced the first thing I did was NOT click on the article that reported it, but rather go straight to google or a trusted News website. Sure enough this shocking story was true.
Today, by way of contrast, whilst surfing a general interest website I saw a very dodgy looking article, accompanied by a photo of John Travolta, that simply said HOLLYWOOD SHOCKED BY THE DEATH OF A LEGEND. Clicking on this link saw my browser instantly flooded with offers of free this and free that and no doubt if I had clicked on any of these my browser would have been the equivalent of a college notice board in no time at all.
Clicking on these kinds of articles is a bit like stopping to chat to the guy who is wandering the streets with the notice board that reads THE END OF THE WORLD IS NIGH. Sure, it might be true in which case you should walk straight past him and fire up the telly when you get home. What you DON'T do is engage him and give him your email address. Do that and before you know it you'll be getting a flood of emails on how to build your own bomb shelter and making muffins from dead rats.