In late 2011 there was a massive attack on computers around the world.
Of course you probably didn't notice because you are likely reading this on a Mac and not one of those leaky other ones.
The FBI closed down a large ring of cyber-criminals who were supposedly responsible for the DNSChanger Malware attack and as a result three million or more internet users run the risk of losing their internet service if they do not repair the damage.
So just to be on the safe side it might be a good idea to make sure that you are OK and to that end the ACMA have launched a very cool website to help.
All you need to do is go to the site and it will instantly tell you if you have been infected and what do to do next if you are.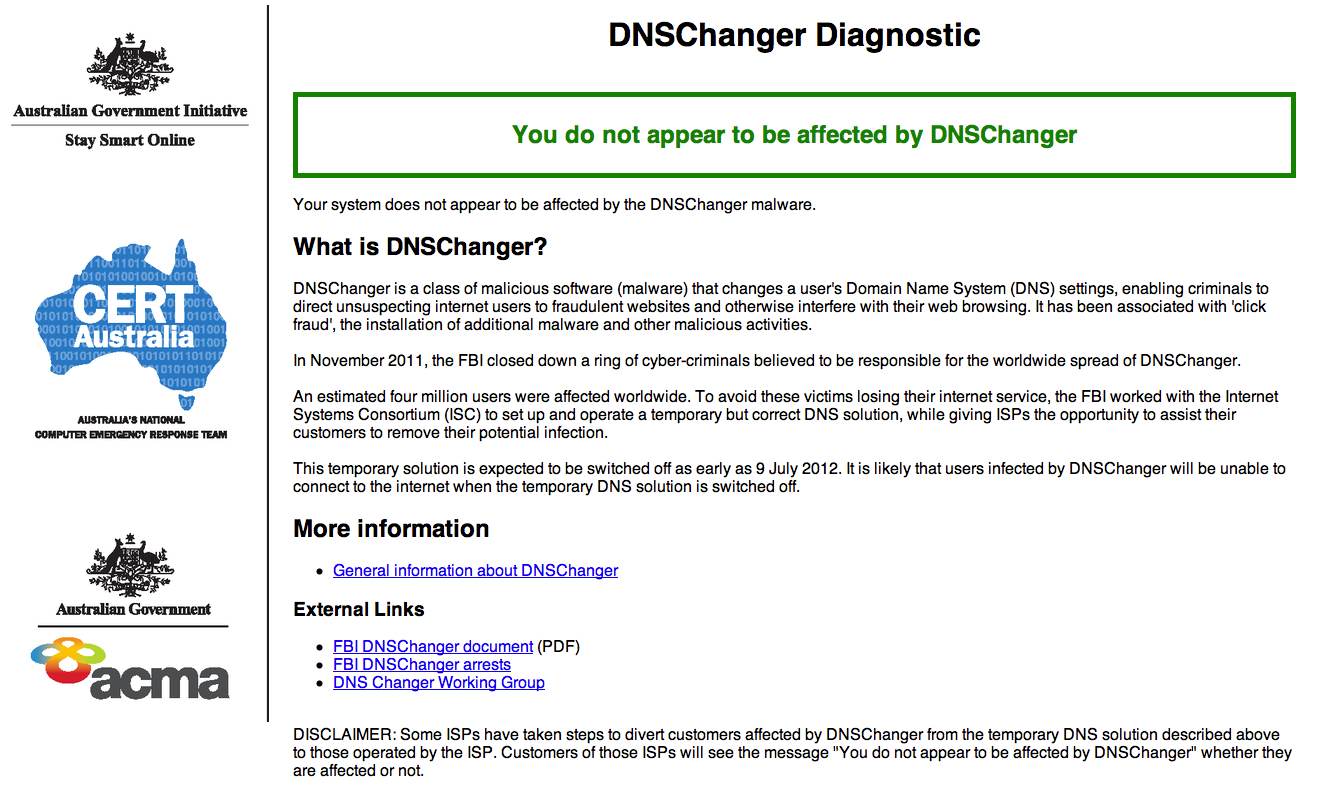 Here is your link to the ACMA website DNSChanger Diagnostic page.