Recently the Apple Watch celebrated its 1st birthday so I thought this was as good a time as any to see if it was still relevant. Was it a good purchase? Is it in a draw somewhere? Am I counting the bids it is getting on my eBay page?
In theory the Apple Watch can be used for a lot of different tasks. There are, after all, over 100,000 apps designed for it. Right out of the box it can direct you using Maps (something the visually impaired love by the way) or it can send and receive texts, emails and phone calls. Oh, and it can tell the time as well.
I have been using it for all of these things but mostly I have used it to monitor my fitness and record my calorie intake. To that end I have lost well over 10 Kilos and, more excitingly, so have other people. I personally have witnessed one person using the Apple Watch to help him lose over 20 Kilos and counting and I have seen similar results from other people close to me. In my opinion, this alone, makes it a worthwhile purchase.
But lets get down to business. What else do I actually use the watch for and what did I have to do to get there?
Calorie counting
I have used a couple of apps to do this. I started with myFitnessPal on the iPhone and was hoping the Apple Watch feature would help add food on the go. Sadly this wasn't to be the case as myFitnessPal elected to only show how many calories I had left for that day so really it was useless.
Lately I have settled on MyPlate that not only reflects my exercise in its calculations but also allows me to add food on the go. Lets say I buy a sandwich for lunch. All I do is tap on the MyPlate icon on the watch and say "Ham and Cheese sandwich" and it will be added to my daily intake.
Music and Podcasts
When I am exercising I like listening to talking books. To do this I needed to purchase wireless Bluetooth headphones and pair them to the Watch. Second, I selected a book from my iTunes and passed it through a very useful little application called Tune4Mac. Now since the Apple Watch has a built in ability to play music you might ask why I needed to use this mysterious little application, and this is a good question.
Firstly, Audiobooks are encoded and won't, under normal circumstances, play on the Watch – Tunes4Mac fixes that. Second, the audio player controls are limited to Start, Stop, Forward and Back and while this might be OK for music files that are only 3 minutes long it absolutely sucks when a book can be 12 hours in length. Listen to the first hour of "War and Peace" while on your walk and you'll be doomed to repeat the process the next day because there is no way to scrub through the file. Tunes4Mac allows me to break up the 12 hour long file into 5,10, or 30 minutes (the average length of my walks) so management is easier.
Podcasts are also served via the app called Overcast. This allows me to sync Podcasts to the watch and listen via my headphones.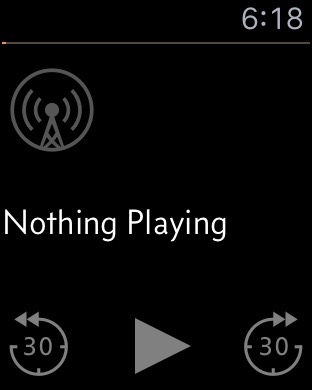 Exercise
I covered this last time I wrote about the watch so I won't reinvent the wheel. Needless to say… set your goal and be obsessive about filling those rings. Thats how it worked for me and for the success stories I mentioned earlier.
Bands
Apple have a huge range of bands meaning that you can change the look of your watch everyday if you like.
Some have matching iPhone covers and watch bands that look rather natty.
While these bands are undoubtedly good quality and made from the finest materials they are pricy. My favourite, watch band, the black link bracelet retails for $849.00. However there are other bands, some practically identical, for as little as $50 from eBay. The look is there but obviously not the quality. The black band I bought looks great but scratches easily while the Apple version, I assume, could take a bullet.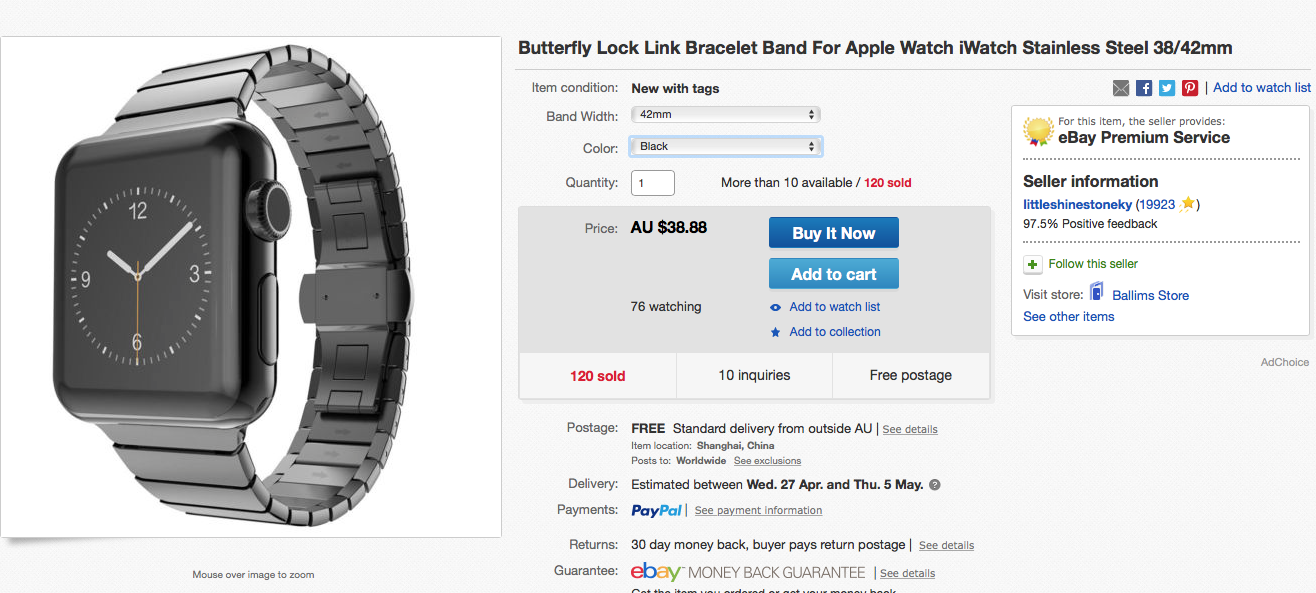 Parking
I have a very useful little app – ParkOMater – that I tap when I park somewhere. I tell it how long I have before I am in trouble and it will buzz me when my time is coming to a an end. Not only that, but it will lead my back to the car if I've forgotten where I parked.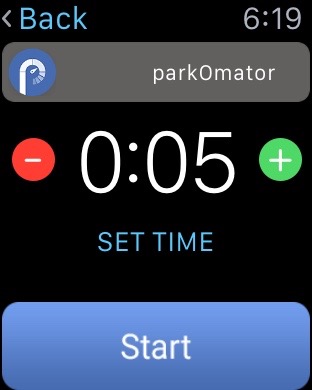 Home automation
Ok, this one is a little nerdy but it is just too cool to leave out. As I have a dozen or so Wemo devices (timers that connect to my wireless network allowing me to turn on lights and other appliances from the iPhone) dotted around the house, I can use the app WeTap! to turn them on and off using the watch. It sounds ridiculous but it is handier than you might imagine.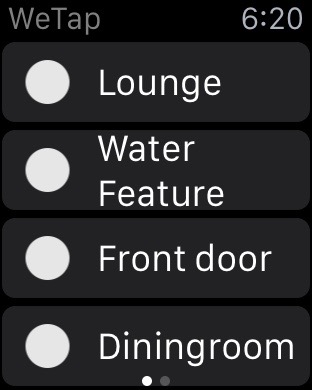 Apple TV
I can control my Apple TV using the Apple supplied Remote app. Not much more to say than that but it comes in handy when I am reclined on the couch to such an extent that I cannot reach the remote on the table.
Passwords
1Password – frequent readers will know all about this application and my obsession with it – allows me store my most frequent passwords, pin codes, ect on the watch. Should I be standing at the check out and forget my pin number I can find it very quickly rather than fishing out my phone.
Uber
The unambiguously titled, Uber app, allows me to order a ride with a simple tap. Again very convenient but rather self explanatory.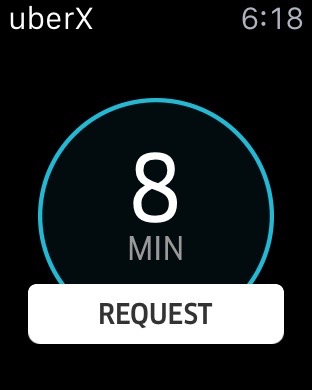 Weather
This built in feature, I must confess, wasn't something I thought I'd use as much as I do. The Weather sits in the top left hand corner of my customised watch face and tapping on it gives me temperatures, the percentage chance of rain and forecast for every hour of the day.
When I first decided to get an Apple Watch I was won over by the fitness app and, for a while, was more than happy to go no further. But increasingly, as I have been faced with one need or the other, I have looked to see if the watch can help me with that challenge and the results speak for themselves, and this is just the tip of the iceberg. I haven't mentioned the app that allows to accurately measure the time I spend on a job and send an automatic invoice. Or the app that allows me to order pizza or the app that monitors my yoga or pushup routine. There are over 100,000 ways the watch can be useful and while I have only found a dozen or so, you might find more.
UPDATE: It has just been announced that the Apple Watch 2 will be unveiled at the World Wide Developers conference in June.