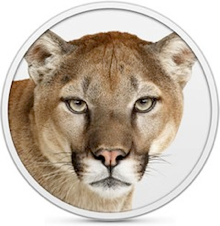 Apple's approach to the release of their next operating system is something of a surprise and is perhaps a sign of things to come. Without warning and certainly without a media event they released a number of details about the next operating system due this year.
OS X Mountain Lion–10.8 is yet another attempt to bring more of the iPhone and iPad features to the desktop. While you might not agree with this–and I must confess I am a little unsure myself–they could be forgiven for thinking that this is a smart move. But more about that later.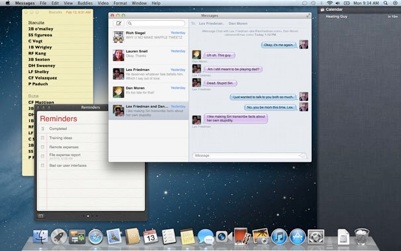 It certainly is early days but it appears that this operating system is again more of a tweaking and refining update that something truly revolutionary and special. I said before a lot of the features that you have been using on your iPhone or iPad are going to be included but also other dialogue boxes and window designs are being modified to bring them in line with IOS.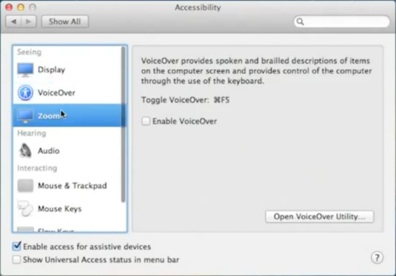 ACCESSIBILITY IN MOUNTAIN LION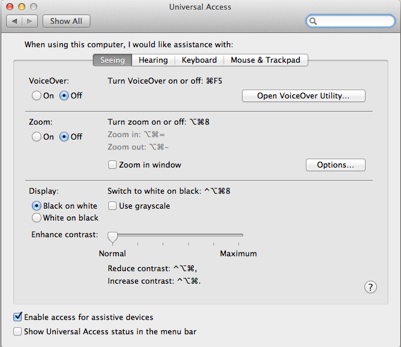 ACCESSIBILITY IN LION
Apple have released–and again this is a bit of a shock–a slick presentation on their website to explain some of the new features and some interesting articles from developers are surfacing that Expose even more.
Some of the more interesting are Cult of Mac and MacWorld.
For those of you that have just moved to Lion or were about to I wouldn't worry too much. Given that lion is less than 12 months old I think it is fair to say that your investment in line still has many years of support left in it.
As for this seemingly endless march towards the Mac looking like an iPhone or an iPad it is worth considering that Apple sold more iPhones in the first 4 months of this year than all of the Macs in the last 30 years!